Hydrogen fuel infrastructure in Japan gains two powerful allies
October 30, 2013
Companies team to bolster hydrogen fuel infrastructure in Japan
Air Liquide, one of the world's leading producers of chemical gases, has announced that its Japanese division has teamed with the Toyota Tsusho Corporation, the sole trading company for the Toyota Group. Together, the two companies will work to bolster Japan's hydrogen fuel infrastructure in order to prepare for the rapidly approaching commercial launch of hydrogen-powered vehicles. Many of the world's largest automakers, including Toyota, have plans to launch such vehicles beginning in 2015, giving Japan, as well as other prominent markets, a relatively short time to prepare for their arrival.
Automakers have high hopes for new generation of vehicles
The auto industry has invested heavily in hydrogen-powered vehicles and fuel cell technology. As such, automakers are quite committed to ensuring that these vehicles find a strong degree of financial success. In order to accomplish this goal, many automakers have been working to help establish a comprehensive hydrogen fuel infrastructure in many of their favored markets throughout the world. Daimler, for instance, has been working to build such an infrastructure in Germany and other European countries.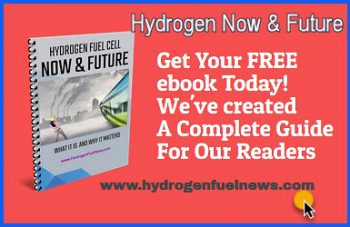 New hydrogen fuel stations coming to Aichi region
The two companies will build two new hydrogen fuel stations in the Aichi region of Japan. These stations will supply fuel to fuel cell-equipped vehicles beginning in 2014, a year before hydrogen-powered vehicles are expected to reach consumers. These will not be the last hydrogen fuel stations the two companies establish in Japan. Both companies plan to install more than 100 of these stations throughout the country by the end of 2015.
Air Liquide is a powerful advocate of hydrogen fuel
A comprehensive hydrogen fuel infrastructure could secure the success of hydrogen-powered vehicles. Air Liquide has been involved in infrastructure building initiatives throughout the world over the past several years. The company is currently one of the largest producers of hydrogen fuel and has extensive experience with the technology required to produce this fuel, making a powerful advocate when it comes to establishing a working infrastructure.