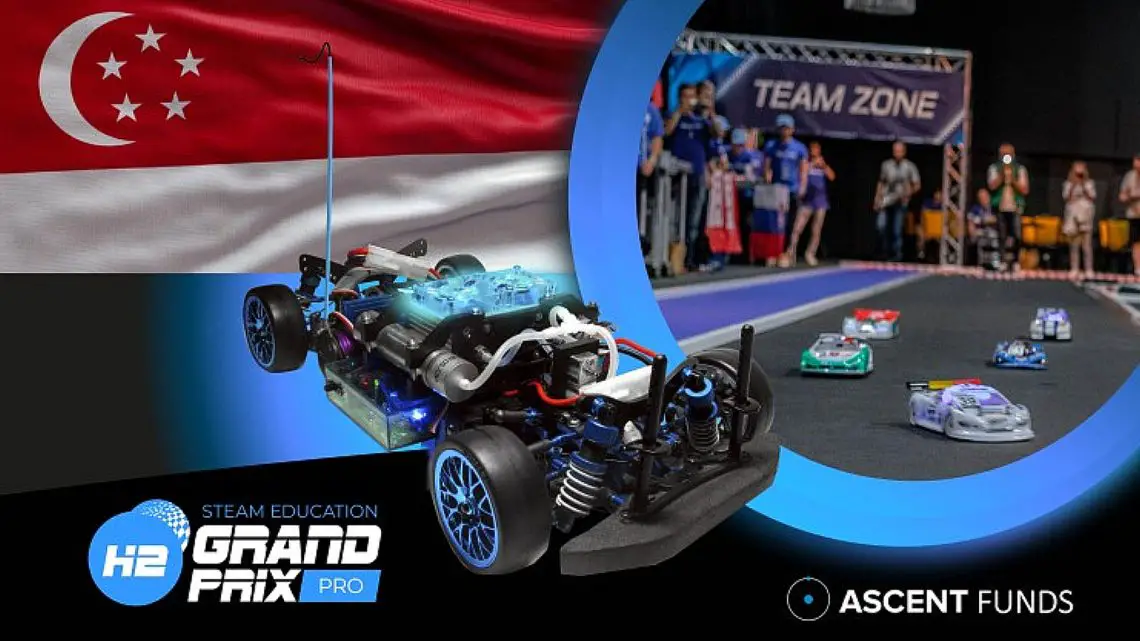 Singapore To Host Hydrogen Grand Prix Series
March 2, 2023
Horizon Educational is pleased to announce it is bringing its annual Hydrogen Grand Prix (H2GP) educational program to Singapore in 2023, with David S. Wu, appointed as Singapore Ambassador.
Based in Singapore, Mr. Wu has already been working with many of Singapore's main hydrogen stakeholders, including large corporations, education institutions, non-profit organizations and government-related parties.
Mr. Wu commented, 'What's always surprised me, is despite the growing amount of people who work
in the hydrogen or the hydrogen-related economy, there is still a large number of people who have never seen or fully understand how a fuel cell works. This is why this program is so critically important; so that today's students and tomorrow's leaders can fully understand the science, the power and the pragmatic use cases for hydrogen. This is even more important for Singapore when it has already publicly stated that hydrogen may represent up to half of the country's energy needs by 2050'.
H2GP is the only global educational program with a specifically developed curriculum which provides a guided hands-on experience across the whole hydrogen value chain.
The program materials cover hydrogen production, storage, use and maintenance. Students who participate have a chance to design, build and race their own hydrogen-powered radio-controlled car. Taking part in this activity allows students to learn vital STEAM skills like teamwork and creativity in addition to science and engineering skills.
The competition will see 20 Singapore school teams competing to build and race an RC 1:10 model car with speeds of up to 100 km/h, all powered by hydrogen. Designed as a competition car, students must build a track model car, analyzing track and car data to tune and optimize their car for speed and endurance.
The Singapore H2GP program will commence in late 2023 with the inaugural Singapore Hydrogen Grand Prix Finals in 2024. The winning team will qualify to compete in the H2GP World Finals in September 2024.
In addition to the full program commencement scheduled for late 2023, Horizon Educational will run a pilot stage of the program for one selected Singaporean high school. The team will get the opportunity to participate in the H2GP program from April 2023 to July 2023 and will receive a "wild card" to compete in the H2GP World Finals in Las Vegas in September 2023.
Horizon Educational develop, produce and distribute hands-on teaching material and didactic equipment as well as online curricula and educational programs. With distributors in over 150 countries, the STEM kits and technical training equipment have an international reputation for quality, educational content and award-winning design.