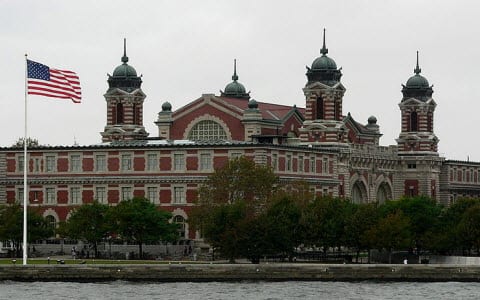 Hydrogen-powered ferry coming to New York City
November 13, 2011
Hornblower Cruises, a charter yacht and ferry services company based in San Francisco, California, has announced that New York City will be home to a new hydrogen-powered ferry that will conduct tours of Ellis Island.
The ferry will be based on a hybrid vessel used in California to conduct tours of the Bay Area. The New York ferry will be powered by hydrogen fuel cells, which themselves will be powered by solar panels situated throughout the vessel. The system is designed to make the ship completely emissions-free.
Hydrogen has been a popular subject in the maritime world of late. It is no secret that seafaring ships, especially large freighters, require a tremendous amount of energy. The energy demands lead to excessive fuel consumption, which has far reaching implications for the world's fuel economy.
Hydrogen is the only alternative fuel that can match the energy output of oil, currently, making it an attractive alternative for companies looking to adopt sustainability.
Hornblower's New York ferry will be made of recycled materials left over from the company's other vessels that have been decommissioned. It will be one of the most environmentally-friendly projects coming from the company is some years and may be a hit with green-minded citizens of New York City. Given that the ship will derive energy from the sun and its fuel cells, it will present only a modest burden to the city's energy infrastructure.