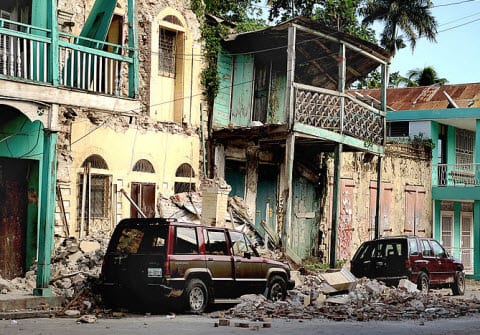 Haitian refugee camps to receive solar-powered lighting to abate the night
November 12, 2011
Haiti has fallen on turbulent times.
The nation has been rife with political turmoil which has spawned violent battles amongst opposing factions. The political troubles are compounded by the extensive damage caused by a massive earthquake that struck the country last year, from which the country has yet to fully recovery. Haiti is faced with yet more troubles due to an energy crisis that has stunted the development of the country for some time. While the nation continues to recover and mitigate the damage of political infighting, alternative energy may bring a solution to at least one of Haiti's problems.
Throughout Haiti are camps filled with those displaced by 2010's destructive earthquake. These makeshift communities were set up by the government to help citizens that lost their homes as a result of the disaster. Electricity has been in short supply at these camps. The lack of electricity is felt most at night, when the pitch darkness is only broken by a scattering of barrel fires.
The lack of light presents a significant risk during the night, as it allows those with maligned intentions a degree of freedom.
The Haitian government has partnered with the Solar Electric Light Fund, a U.S. alternative energy initiative, to bring solar-powered street lights to the nation's camps. The lights will provide much needed illumination after the sun goes down and bring peace of mind to those still struggling to recover from a disastrous year. The light have already arrived at a camp in Petionville, where reports of violence have fallen dramatically.