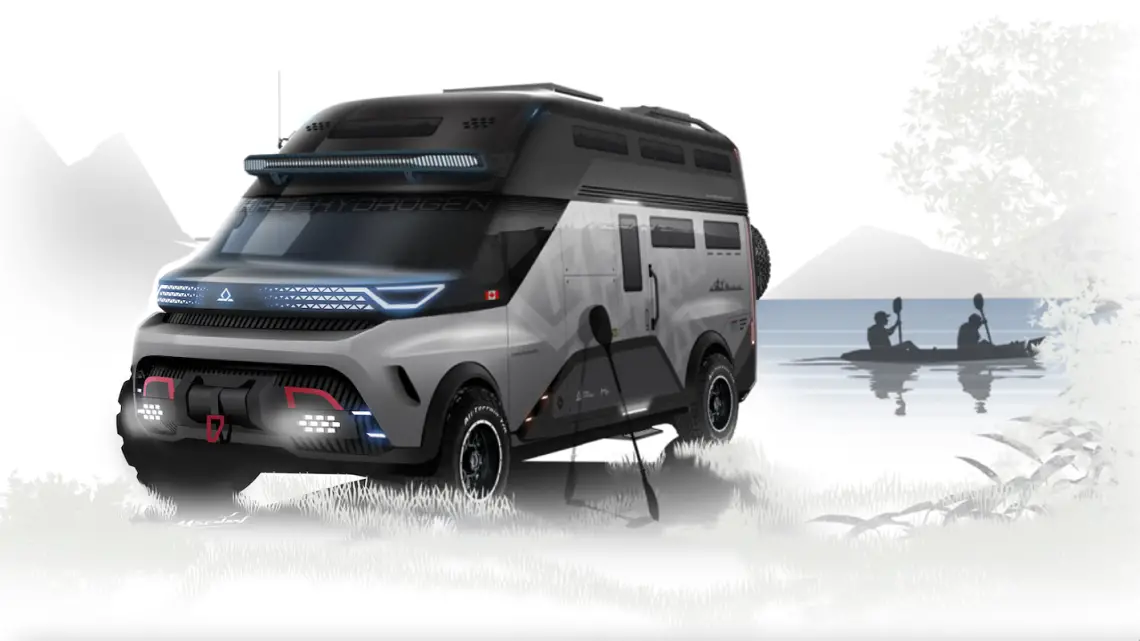 First Hydrogen releases creative vision for hydrogen powered RV
April 19, 2023
Canadian and UK based First Hydrogen is aiming to become a leader in the hydrogen powered RV sector. The firm, which specializes in zero-emission automotive development, released a creative concept for its hydrogen-powered RV as an extension of its generation II light commercial vehicle design. The purpose-built recreational vehicle is designed to offer more spacious living and sleeping areas than EV alternatives, and is said to be capable of handling greater weights and driving ranges. It is also capable of refuelling in a similar time to petrol or diesel models, an advantage over recharging, which can take hours.
The company is taking aim at a leadership position in H2 fueled recreational vehicles.
First Hydrogen has announced the release of the creative vision for its first ever hydrogen powered RV, as it places a new focus on the considerable potential of carbon emission-free vehicles in the leisure market.
This step into recreational vehicles opens the door for an entirely new space in the leisure market.
The company is headquartered in Vancouver, Canada and London, UK and is a zero-emission automotive developer. It announced the creative vision for its hydrogen powered RV on the heels of its release of its Generation II light commercial vehicles (LCV) plans. The company's moves are a demonstration of the spectrum of applications to which fuel cell technology is a solid fit for mid-sized and larger vehicles.
The hydrogen powered RV was designed to offer a spacious living area, good ground clearance and a large front windshield. The recreational vehicle design is focused on making driver comfort and experience a priority. The company's concept is an exploration of how fuel cell tech can reach vehicles of this size and nature.
The hydrogen powered RV concept was developed as part of an EDAG Group partnership.
According to the company, H2 can be particularly beneficial in the recreational vehicle market. As a fuel, H2 provides vehicles with larger ranges and provides the power for handling heavier loads than their battery electric vehicle counterparts. In this particular market, power and range are both critically important considerations.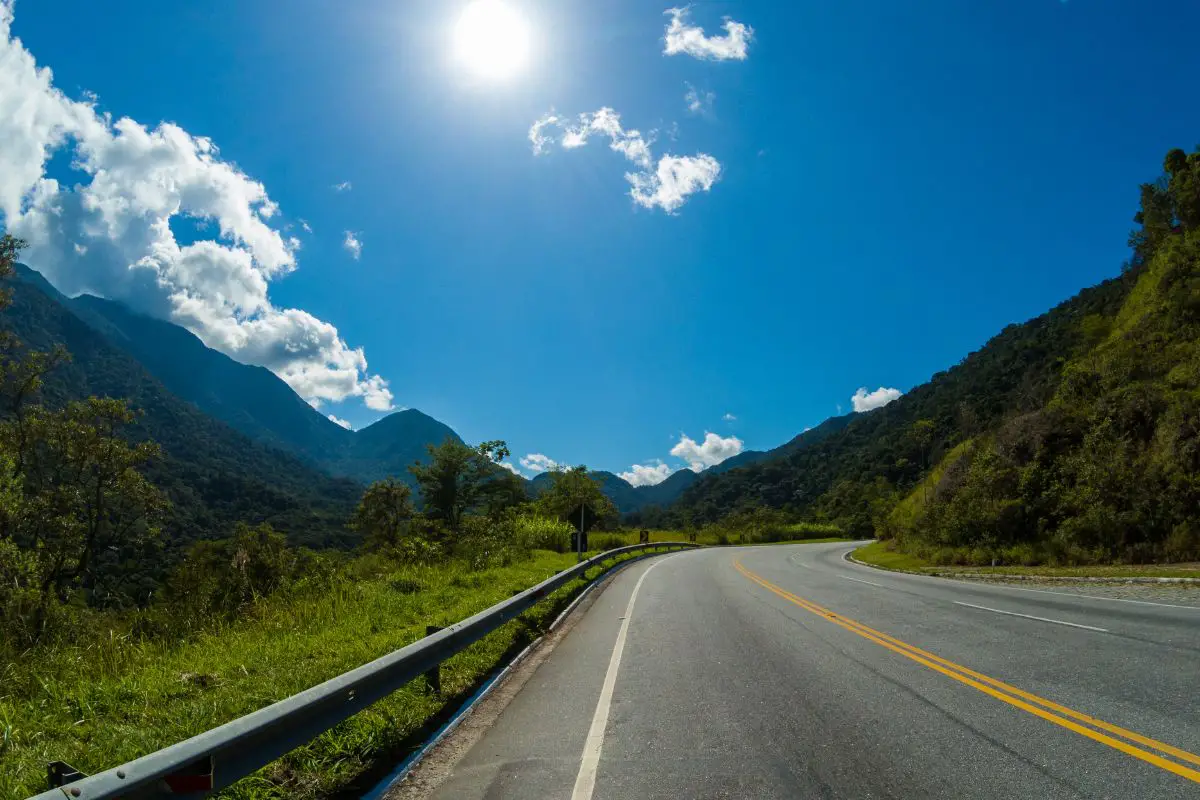 After all, campervans are intended for road trips that include traveling long distances, often heading off the beaten track and into areas where recharging infrastructures are limited or non-existent. As a result, drivers will rely on having a vehicle that can handle the range.
Refueling the hydrogen powered RV will take approximately the same amount of time that would be required to fill a conventional gas or diesel model. On the other hand, recharging a battery the size required for a recreational vehicle such as a campervan requires substantially more time, such as hours. This can notably cut into the experience people expect from their road trips.
First Hydrogen's RV Vision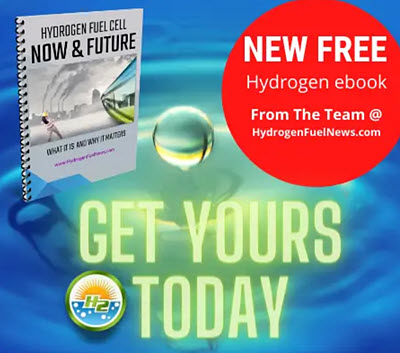 "The First Hydrogen campervan is an example of how we see hydrogen fuel cell and other electric vehicle technologies having wider applications," said Steve Gill, First Hydrogen CEO of Automotive.
"We are successfully demonstrating the potential fuel cell technology has in the LCV class but are exploring how the technology can benefit other sectors including leisure vehicles. Connecting with nature is incredibly important for recreational vehicle owners and this concept indicates how a hydrogen vehicle could help people preserve the environment while enjoying van life."
Side Note: In 2018 Mercedes came out with their hydrogen RV concept, the F-Cell Sprinter, check it out:
Join in the conversation – See Below: