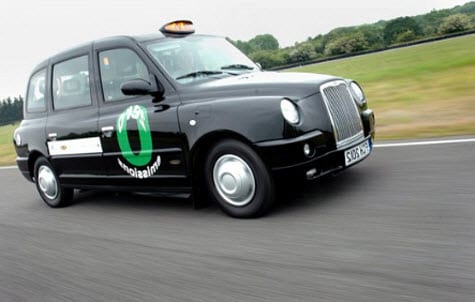 Hydrogen-powered taxis grab attention in London
August 2, 2012
International attention generated by Olympic Games directed at hydrogen transportation
The Olympic Games are in full swing in London, consuming a great deal of international attention. As athletes compete in the Games, they are finding that they are not the only subject of interest in the United Kingdom. The Olympics have brought several UK initiatives into the limelight, which range from mobile commerce and technology to hydrogen-powered transportation. The UK government has been taking advantage of the attention the Games have brought to the country, funneling it to London's use of hydrogen-powered taxis.
Hydrogen-powered taxis make round trip to Heathrow Airport and back for fuel
The hydrogen powered taxis have been operating in London for several months, but have been used extensively this week to transport VIPs around the city and the Olympic Park. These vehicles are powered by a single hydrogen fuel station operating at Heathrow Airport, which is approximately 18 miles west of London. Every day, the hydrogen powered taxis embark upon a journey to Heathrow Airport and back to London in order to refuel. The fueling process itself takes roughly three minutes.
Heathrow Airport station provides fuel for taxis
The hydrogen powered taxis are being operated in lieu of the grounding of London's hydrogen powered buses. The hydrogen fuel station closest to the Olympic Park has been closed due to security concerns and will remain so for the duration of the sporting event. The station at Heathrow Airport is the closest location for the taxis to receive their hydrogen fuel. This station receives it hydrogen fuel from Air Products, a producer of industrial gases.
Hydrogen transportation continues to grab interest around the world
Hydrogen transportation has garnered a fair amount of popularity in recent years. Most of the world's major automakers are currently promoting hydrogen as the future of transportation, a belief that is shared by London's Mayor, Boris Johnson. London officials are expected to continue directing attention to the city's use of hydrogen-powered taxis for the remainder of the Olympics. The country currently has several active hydrogen-based projects which could increase its adoption and application of fuel cells and hydrogen fuel.
Related article(s) and resources:
http://www.swindonadvertiser.co.uk/news/9845868.Olympic_hydrogen_cars_fill_up_in_Swindon/