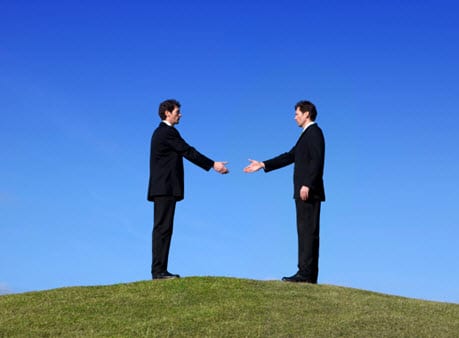 Hydrogenics and Iwatani to promote fuel cells in Japan
August 8, 2012
Hydrogenics signs MOU with the Iwatani Corporation
Hydrogenics, a developer of hydrogen production and power systems, has signed a Memorandum of Understanding (MOU) with the Iwatani Corporation, a Japanese petroleum company. Through the agreement, the two companies will work to exploit the development opportunities for hydrogen fuel systems that exist in Japan. The demand for utility-scale hydrogen energy, production, and storage systems is on the rise in Japan, largely due to the country's abandonment of nuclear power following the Fukushima event.
Japan already boasts of an extensive hydrogen energy network
Japan is already home to an expansive hydrogen energy system called the ENE-FARM. This system provides energy to homeowners throughout the country. During the Fukushima disaster, the ENE-FARM was able to account for the majority of the country's energy needs. This showed off the capabilities of hydrogen fuel cells and how they managed to surpass the expectations of Japanese government officials and consumers. Now, Hydrogenics and the Iwatani Corporation are looking to expound on the momentum that Japan's fuel cell energy has generated.
Hydrogenics to supply innovative fuel cell and hydrogen production technologies
As per the partnership, Hydrogenics will focus on the development of its fuel cell technologies. The company will provide these technologies to Iwatani, whose role is to facilitate customer interaction and promote business opportunities in the Japanese market. Hydrogenics will also supply its electrolyzer technologies, which will be used for the production of hydrogen fuel. Iwatani has extensive experience in the Japanese energy market and is expected to find a good sector in which these technologies can be put to good use.
Japanese government showing support for hydrogen and solar energy
Japan recently adopted the world's most ambitious solar energy feed-in tariff program, which is expected to help fill in the gaps left behind by the closure of the country's nuclear power facilities. Along with solar energy, the government has been showing a great deal of support for hydrogen fuel, which is expected to play a larger role in the country's energy future.
Related article(s) and resources:
http://www.hydrogenfuelnews.com/global-fuel-cell-industry-growth-examined-in-new-pike-research-report/855077/
http://www.nasdaq.com/article/hydrogenics-signs-collaborative-agreement-with-iwatani-corporation-for-market-development-20120807-00642