HyperSolar sees new opportunities in the lacking hydrogen fuel infrastructure
August 6, 2015
Company believes that there are promising opportunities to be had in the crippled hydrogen infrastructure
HyperSolar, developer of technology that is capable of producing hydrogen fuel through the use of solar energy, has identified significant market opportunities as existing infrastructures to support fuel cell vehicles fail to meet the needs of consumers. Recently, those with fuel cell vehicles have begun to issue complaints that the fueling stations they use are either inoperable or inaccessible, making it difficult for them to operate their clean vehicles. This may be an opportunity for HyperSolar to help bolster existing infrastructures.
Consumers issue complaints regarding inoperable fueling stations
Fuel cell vehicles require hydrogen fuel to operate. In California, these vehicles have become available on a limited basis, as automakers are testing the feasibility of these vehicles and their appeal to consumers. Automakers have been investing in the development of new fueling stations, with the support of several state groups, but these fueling stations have failed to provide adequate service to consumers. While the complaints concerning the failure of hydrogen fuel stations may be bad news for some automakers, the auto industry is seeing a growing demand for hydrogen, which may mean that consumers are becoming more interested in fuel cell vehicles.
Using solar energy to produce hydrogen is an environmentally friendly solution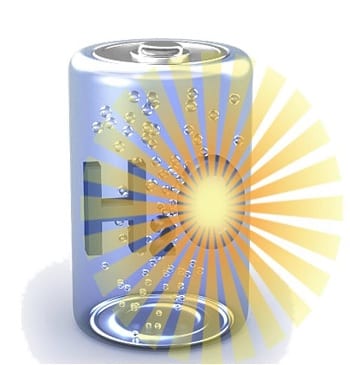 HyperSolar is currently developing technology that will be able to produce hydrogen using nothing more than solar energy and water. This is a new solution that may serve as a major benefit for the clean transportation space. Conventional methods of producing hydrogen require a significant amount of fossil-fuels, typically natural gas. This makes hydrogen somewhat less environmentally friendly than it can be otherwise, which is why renewable processes, such as that being developed by HyperSolar, are needed to make hydrogen comparable to other forms of renewable energy in terms of environmentally friendliness.
HyperSolar may gain momentum as a provider of hydrogen production technology
HyperSolar believes that the current challenges facing existing hydrogen infrastructures represent a major market opportunity for hydrogen producers. The company believes that it can achieve significant success once its new technology achieves commercialization. HyperSolar's ability to produce on-site hydrogen through the use of solar energy may set it apart from other companies that specialize in producing hydrogen fuel, which may make HyperSolar a more attractive provider than its competitors.