Hyundai brings hydrogen fuel cell vehicles to France
December 10, 2015
STEP now has the largest fuel cell taxi fleet in the world
South Korean automaker Hyundai has delivered five of its new hydrogen-powered vehicles, the ix35, to Paris, France, where electric taxi startup STEP will be using them to transport passengers. The fuel cell vehicles were delivered ahead of a United Nations summit that is being held in the city. The summit is focused on climate change, with world leaders coming together to negotiate terms of a emissions reduction deal, which has a significant focus on clean transportation and new forms of energy.
STEP to use hydrogen fuel cell vehicles to transport passengers in Paris
With the delivery of Hyundai's vehicles, STEP now operates the world's largest fuel cell taxi fleet. The delivery also represents the first step in establishing a hydrogen-powered taxi fleet in France. The fleet will serve the Greater Paris area and STEP has plans to bring many more fuel cell vehicles to the country in the next five years. Notably, France still lacks the hydrogen fuel infrastructure needed to successfully commercialize fuel cell vehicles. The taxi fleet will, however, have access to the hydrogen fuel it needs to operate effectively.
Fuel cells are gaining more support in the transportation sector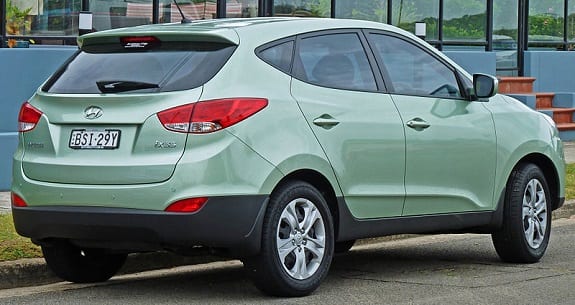 Fuel cell vehicles are beginning to gain momentum throughout Europe. These vehicles have managed to acquire significant support from consumers and businesses interested in clean transportation. These vehicles consume hydrogen fuel to generate electricity, making them environmentally friendly. Unlike conventional battery electrics, fuel cell vehicles do not need to be charged, as they can be fueled in a matter of minutes whereas battery electrics take hours to fully charge.
Hyundai is leading the way in clean transportation with its fuel cell vehicles
Hyundai's latest delivery to France brings the number of ix35 fuel cell vehicles in Europe to 250 units. The ix35 was the first hydrogen fuel cell vehicle to be mass produced an delivered to European countries. As such, the vehicle has served as an example of the capabilities of hydrogen fuel cells and how they can be used to make the transportation sector more environmentally friendly.