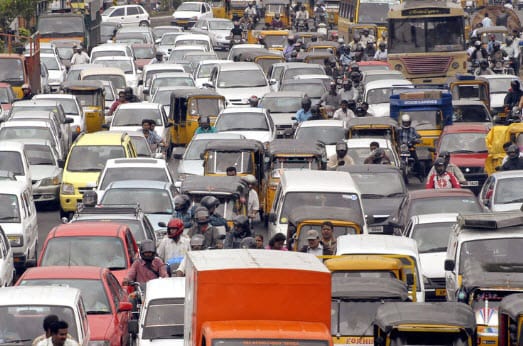 India's NEERI announced breakthrough in safe storage and transportation of hydrogen fuel
May 23, 2012
New technology to play a major role in India's plans for hydrogen fuel
Hydrogen transportation is becoming an attractive concept all over the world, with many countries working to bolster their hydrogen fuel infrastructures to prepare for the commercial release of hydrogen-powered vehicles. The Indian government recently announced a plan to bring more than 1 million hydrogen-powered vehicles to the country by 2020. To do this, the country will have to embolden its infrastructure and develop more efficient storage technologies. Researchers at the National Environmental Engineering Research Institute (NEERI) have announced the development of a new technique that could solve some of the storage problems that have crippled hydrogen fuel for some time.
Hydrogen storage considered vital to the success of new vehicles
Researchers have developed a way to safely store and transport hydrogen fuel for vehicles. The safe storage and transportation of this fuel is considered a serious issue in the country, where car accidents are somewhat common. The technology developed by NEERI will not only be used for India's supply chain of hydrogen fuel, but also for hydrogen-powered vehicles. Researchers believe that the technology will keep drivers safe and make storage of hydrogen fuel more efficient.
NEERI hails breakthrough as a major accomplishment
Satish Wate, Director of NEERI, claims that its development of safe storage technology is a major achievement for the organization, which has been working on developing new hydrogen-centric technologies for several years. Wate believes that hydrogen is "the fuel of the future" and expects that it will play a large role in India's energy future. Hydrogen fuel is expected to garner a great deal of attention from the public as hydrogen-powered vehicles make their way into the commercial market.
India's energy future may be entwined with hydrogen fuel
Most major car manufacturers are developing vehicles that are powered by hydrogen fuel cells. These vehicles are expected to start coming to the global market at some point in 2014. This provides countries like India little time to establish a comprehensive hydrogen fuel infrastructure capable of supporting these vehicles. Though the feat is considered gargantuan, NEERI believes that it is entirely possible to achieve in the allotted time.