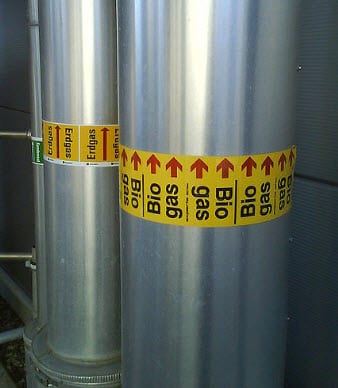 Inland Empire Utilities Agency activates new biogas power plant
October 15, 2012

Inland Empire Utilities Agency makes use of fuel cells to generate electricity from biogas
California's Inland Empire Utilities Agency has activated a 2.8 megawatt fuel cell plant that is capable of converting the biogas produced by waste into electricity. The fuel cell plant, which is located in Ontario, California, is the largest of its kind in the U.S. The facility is equipped with fuel cells developed by FuelCell Energy, a leading fuel cell manufacturer. The Inland Empire Utilities Agency expects that the fuel cells will cut down on harmful emissions introduced to the local environment by as much as 90%.
Biogas produces through anaerobic digestion
Wastewater biosolids are processed at the new plant through anaerobic digestion. This process produces gases that can be used by fuel cells to generate electricity. The most common gases produced through this process are hydrogen and methane. The electricity generated by this system is pumped into the San Bernardino County energy grid, where homeowners and businesses make use of it. The Inland Empire Utilities Agency expects that consumers can see some energy savings as the new power plant hits its stride in the coming months.
Power plant is not the first of its kind
Though the new power plant is the largest of its kind, it is not the first. Three other, similar facilities are located in the San Diego area, all using fuel cells provided by FuelCell Energy. These facilities also convert biogas into hydrogen and use this fuel to generate electricity. This process has become quite popular where there is great need for water treatment and the demand for clean energy is high.
Facility likely to help progress Gridless by 2020 project
The Inland Empire Utilities Agency currently has an ambitious plan called "Gridless by 2020" underway. The plan aims for the agency to purchase less electricity from the California energy grid, or from those of other states. The new biogas power plant is expected to help the agency attain this lofty goal and help it become more energy independent.