Intelligent Energy, telecommunications company, brings hydrogen fuel cells to India
January 15, 2014
New deal brings fuel cells to India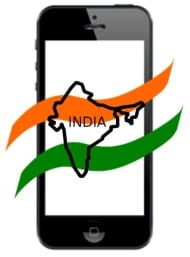 Intelligent Energy, a developer of hydrogen fuel cells, has announced that it has finalized an $82 million deal that will send the company's fuel cells to India. The deal is the biggest one in Intelligent Energy's history and may help the company establish a strong presence in the fuel cell industry. The deal was made with Ascend Telecom Infrastructure, a prominent telecommunications company based in India. The company accounts for more than 4,000 network towers that provide service to 10 million people with mobile devices.
Fuel cells had been designed for Suzuki
The fuel cells that will be used by Ascend Telecom Infrastructure had initially been designed for automaker Suzuki Motor Corp. and would have been used to power a line of motor scooters. The auto industry has become quite fond of fuel cells because of their ability to provide electricity without also producing any harmful emissions. Most of the world's major automakers currently have plans to release fuel cell vehicles within the coming years. The telecommunications industry has also become quite fond of hydrogen fuel cells.
Telecoms continue to show interest in hydrogen fuel
Telecommunications companies around the world are experiencing a spike in the demand for mobile services. In order to expand their services, telecommunications companies must build new network towers. New and existing network towers are typically located in places that do not have a reliable connection to an energy grid. As such, they must have their own dedicated power source so they can provide service to consumers. Fuel cells have become a popular back-up energy source for network towers, but these energy systems are also beginning to be used as primary energy sources as well.
Fuel cells can guard against power outages
The deal between Intelligent Energy and Ascend Telecom Infrastructure is set for five years and accommodates potential future growth as the telecommunications company continues expanding its services and network towers. According to Intelligent Energy, its fuel cells will be able to protect India's mobile network from power outages, which are relatively common and could last up to 12 hours a day.