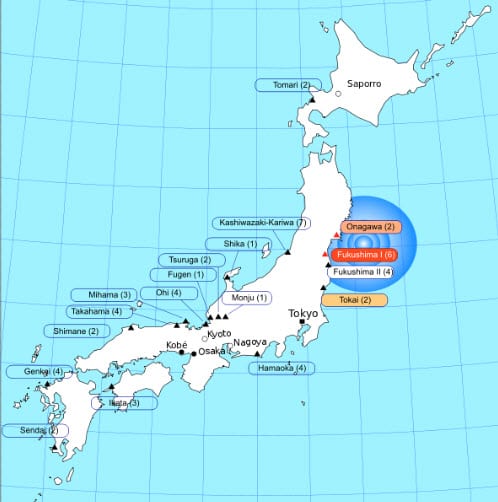 Japan announces abandonment of nuclear power
September 17, 2012
Fukushima disaster has Japan reevaluate use of nuclear power
Japan has shown healthy signs of recovery since last year's disastrous earthquake-tsunami disaster. Economically, the country remains strong and stable. In terms of energy, however, the Japanese government has had to improvise in the wake of the disaster, which triggered a nuclear crisis that threatened to be worse than Chernobyl. The Fukushima disaster, as it is often called, caused the government to take a hard look at its use of nuclear energy.
Japan to be nuclear free by 2030
In the weeks following the disaster, Japan has shut down all of its nuclear power plants for a time. Some of these plants have been reactivated to manage the country's energy needs. While nuclear power was absent from Japan, the country focused on its powerful hydrogen fuel cell network called ENE-FARM, as well as other sources of energy. Use of alternative energy showed the government just how viable such systems are. Now, the Japanese government has announced plans to completely abandon nuclear power by 2030, if not sooner.
Country to focus on safer forms of energy
While nuclear power is considered a viable and strong source of energy for a country, the potential threats it represents have become too much for the Japanese government to ignore. As such, the country will be shifting its focus to safer forms of energy, such as hydrogen, solar, and wind. Japan already boasts of a strong fuel cell network, and the government has plans to continue expanding its use of hydrogen fuel cells well into the future. Apart from alternative energy, Japan will continue focusing on the use of fossil-fuels, such as oil and coal.
Country faces higher energy costs due to abandonment of nuclear power
Japan joins Germany and Switzerland in vowing to abandon nuclear energy. All three countries have already shut down a large number of nuclear power facilities, but this endeavor is proving to be costly. The Japanese government expects that shifting away from nuclear power will add $40.03 billion per year to the country's energy costs, much of which comes in the form of imports of oil, coal, and natural gas. Despite facing higher energy costs, the government has shown commitment to making use of safer forms of energy for the sake of the populace.