Joe Dalum, President and CEO of Odyne Systems, Elected to the Electric Drive Transportation Association Board
August 4, 2013
Waukesha, WI, August 04, 2013 –(PR.com)– Joe Dalum, President and Chief Executive Officer of Odyne Systems, LLC, a leading manufacturer of hybrid systems for medium and heavy-duty trucks, has been appointed to the Board of the Electric Drive Transportation Association, which works with policymakers and the public to advance electric drive transportation.
Dalum has been active with the EDTA for several years and has been a speaker at several EDTA conferences regarding new directions in hybrid technology for medium and heavy-duty trucks that reduce emissions, increase efficiency and tap cost efficient energy from the grid.
Brian Wynne, President of the EDTA commented, "We are excited to have Joe Dalum's participation and unique perspective on this guiding body of the association and the industry." Joe Dalum noted, "I look forward to serving on the Board of Directors of the Electric Drive Transportation Association during this time of accelerated industry growth and rapid advancements in technology. Greater electrification of vehicle systems can help the country meet energy security and environmental goals, while providing operational savings and benefits. I strongly support the EDTA and share their goal of promoting electric drive, especially in the medium and heavy-duty vehicle segment."
Dalum currently serves as President of the Green Truck Association, an affiliate of the NTEA. Prior to founding Odyne Systems, LLC in 2009, Dalum worked for DUECO, Inc., a large final-stage manufacturer of medium and heavy-duty trucks, as Engineering Manager, Vice President and Executive Vice President. Earlier, he developed automotive products and systems for GM and Delphi. He has worked on a variety of domestic and international programs with vehicle manufacturers, including General Motors, Suzuki, Isuzu and Fiat. He has extensive experience in managing projects and bringing new technology from initial concept into high volume production. Dalum has been granted nine U.S. patents in the area of automotive and hybrid technology. He has been an active voice in the industry, providing testimony before the U.S. Senate Committee on Energy and Natural Resources and the Committee on Science and Technology, U.S. House of Representatives, in support of plug-in hybrid medium and heavy-duty truck technology. Dalum has a B.S. in Mechanical Engineering from the University of Notre Dame, a Master of Business Administration from the Kellogg School of Management, Northwestern University and over 20 years of experience in the automotive and truck industries. Dalum noted, "The EDTA supports the commercialization of more energy efficient vehicles and technologies, reducing dependency on foreign oil and contributing to a cleaner, healthier environment. I look forward to helping the organization meet those objectives."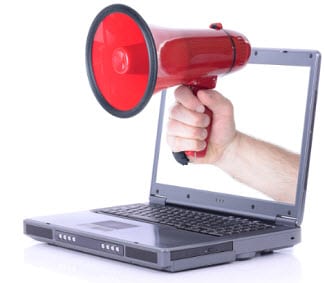 Odyne is a leader with proprietary and patented plug-in hybrid technology combining reliable electric power conversion, power control and energy management technology interfacing with the industry leading Allison Transmission family of commercial vehicle transmissions. The Odyne hybrid power system also features a Remy HVH250 series electric motor, boasting industry leading power density and efficiency, Johnson Controls modular lithium-ion battery systems, and other robust, proven automotive quality components. The system reduces fleet operating and maintenance costs, and, depending on duty cycle, enables large trucks to reduce fuel utilization by up to 50% compared to traditional diesel or gasoline engines.
About Odyne Systems, LLC
Odyne is a leader in hybrid drive systems for medium and heavy duty vehicles. Odyne's advanced plug-in hybrid technology enables trucks over 14,000 pounds to have substantially lower fuel consumption, lower emissions, improved performance, quieter job site operation and reduced operating and maintenance costs. Odyne has fielded more plug-in hybrid systems for work trucks to fleets throughout the United States than any other supplier. The company sells its unique modular hybrid system for new and retrofit applications direct to truck manufacturers and through a global distribution and service network. The name Odyne represents the combination of "O" for Optimal and "dyne" for Force. Odyne's hybrid system for medium and heavy duty trucks represents the best hybrid power solution for large trucks. For further information, visit us at www.odyne.com and follow us on Twitter @Odyne.
About The Electric Drive Transportation Association
The Electric Drive Transportation Association (EDTA) is the US industry association dedicated to the promotion of electric cars, other electric vehicles and transportation technologies. EDTA works with policymakers and the public to advance electric drive transportation, a real alternative to oil dependence. See more at: www.electricdrive.org/#sthash.kxYfkHEJ.dpuf.
Contact Information:
Odyne Systems, LLC
Louise Hermsen
262-544-8405
www.odyne.com
Press Release Distributed by PR.com