Kia encourages UK to invest more in hydrogen fuel infrastructure
September 21, 2016
Automaker calls on government to raise investments for hydrogen infrastructure
Automaker Kia is calling on the United Kingdom government to invest more heavily in developing a hydrogen fuel infrastructure. The UK has hopes of establishing itself as a leading clean transportation market. The country is already home to many electric vehicles and has a strong infrastructure capable of supporting these cars. As fuel cells become more popular in the auto industry, however, the UK will need more hydrogen stations in order to ensure its position in the clean transportation space.
300,000 fuel cell vehicles to be sold annually by 2030
According to a new report from the Center for Future Studies, approximately 300,000 fuel cell vehicles will be sold in the UK each year within the next 15 years. By 2030, some 1.6 million will be on UK roadways. Also by that year, some 1,150 hydrogen fuel stations are expected to be in operation throughout the UK. Currently, only 13 of these stations are currently active in the country. The majority of these hydrogen fuel stations are reserved for research purposes and for use by universities.
Automaker aims to release more clean vehicles by 2020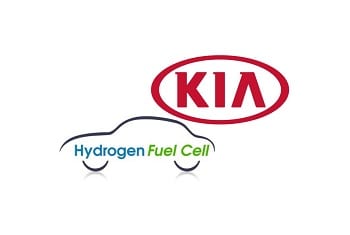 Kia has plans to launch 22 clean vehicles by 2020. Fuel cells will play a role in the automakers ambitions to establish a stronger position in the clean transportation space. Like other automakers, Kia believes that the United Kingdom will help lead the way in the adoption of clean vehicles. With more attention being devoted to hydrogen fuel cells, conventional battery electric vehicles may eventually be replaced by those equipped with fuel cells. These vehicles will only be successful among consumers, however, if they have comprehensive infrastructure support.
UK may invest more heavily in hydrogen fuel infrastructure
Developing a comprehensive hydrogen fuel infrastructure is no simple task. Hydrogen stations are somewhat expensive and transporting and storing hydrogen represents several logistical challenges. The UK is investing more in the development of new hydrogen stations, but building these fueling stations has proven to be a slow process. In the coming years, this will likely change as more automakers attempt to bring fuel cell vehicles to the UK.