Large solar energy system in Texas to gain storage solution
September 24, 2015
OCI Solar Power will be working with Younicos to make solar energy more efficient
OCI Solar Power of Texas has announced that it will introduce a new battery storage solution to one of its expansive solar energy systems early next year, working alongside Younicos, an international energy storage company. OCI currently operates four solar power system throughout Texas, with another having been commissioned and one other currently under construction. The new storage solution may be a major boon for solar energy in Texas, which is growing in popularity among homeowners.
Younicos will provide technology needed to make storage solution work efficiently
Younicos is a provider of software that is designed to control the flow of electricity from batteries into an energy grid. The energy produced by the solar power systems using the company's technology will be fed into the grid managed by the Electric Reliability Council of Texas. Younicos will also offer support for the engineering and construction of grid connections that will allow for the efficient transfer of electric power to the energy grid.
First energy storage solution to be fully operation in 2016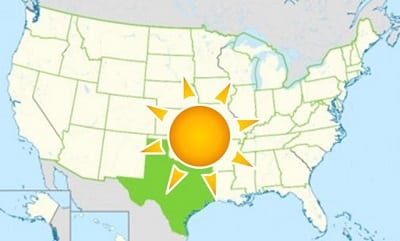 The first solar energy system that will be equipped with a storage solution is capable of producing 1 megawatt of electrical power. In its entirety, with the storage solution included, the solar energy system should be fully operational in early 2016. The storage solution will be tested at a Younicos facility before it is incorporated into the system proper. The exact operation of the battery system will be dependent on the needs of the state's energy grid.
Solar energy continues to gain popularity in Texas
Solar energy has managed to acquire a great deal of momentum in Texas, especially among homeowners looking for ways to save money on their energy costs. For homeowners, solar power represents a way to create distance from fossil-fuels. Efficient energy storage will allow the state to make better use of solar energy. Storage solutions are needed because the sun is not always shining, which means that solar energy systems are not always able to generate electrical power at maximum capacity.