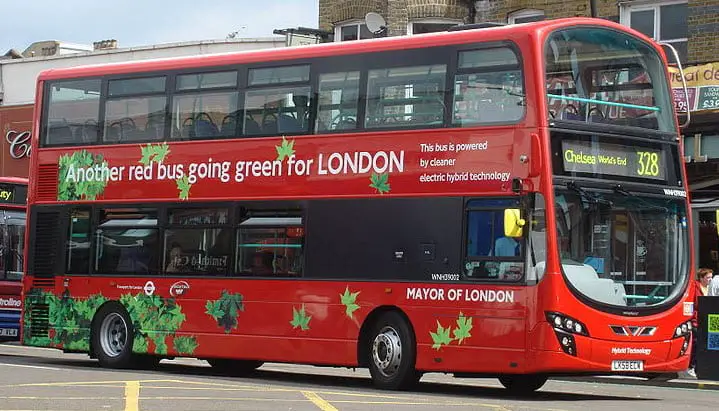 London's iconic double-decker buses to run on hydrogen fuel cells
August 29, 2011
The UK is getting a new fleet of hydrogen-powered buses, which will be powered by a fuel cell system designed by Mercedes-Benz.
London's iconic double-decker buses are to be equipped with fuel cells to make them emissions free. The system to be used with the buses will make them the most energy efficient in all of Europe. Government officials anticipate that the fuel cells will help cut back on pollution, a major issue considering the UK will host the next Olympic Games.
The cost of the initiative totals $30 million. Only eight buses will undergo the conversion to hydrogen. The majority of the cost comes from establishing a fuel infrastructure capable of supporting the buses as well as any hydrogen-powered vehicles making their way to the UK. Currently, London is home to only one hydrogen fuel station that provides fuel to a fleet of black taxi cabs that run on the alternative energy.
London authorities hope to build an additional six fueling stations by 2012, when they expect to convert an additional 150 buses to hydrogen.
2012 is the year for the Olympic Games and government officials have plans to transport foreign dignitaries and athletes around London via hydrogen-powered transport. The initiative is part of the UK's overarching efforts to reach energy independence and lower the nation's environmental impact. Indeed, the UK has been among the countries most urgently pursuing the use of alternative energy.