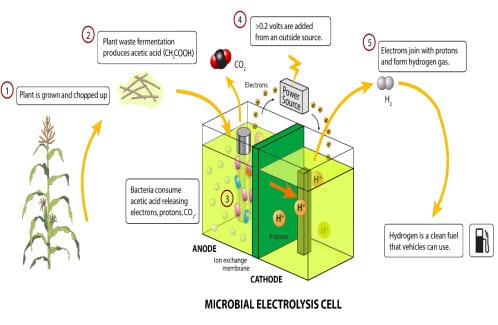 Microbial fuel cells could solve the shortage of drinking water in developing countries
August 30, 2011
Microbial fuel cells are beginning to acquire a great deal of attention as they continue to show promising results in field tests.
Microbial fuel cells are filled with bacteria, most of which is harmless to humans, which feed off of waste and produce hydrogen gas as a result. Such a system can be used to effectively treat waste water, making it clean and ready to drink despite its previous contaminants. Furthermore, these fuel cells can provide a vast amount of electricity, if the bacteria housed within is given enough waste to feed off of.
Environmental engineer Bruce Logan has taken a liking to these fuel cells for the benefits that offer to countries without an adequate supply of clean water. As developing countries near the point of industrialization, their efforts can sometimes introduce pollutants to local water supplies, shrinking the supply of drinkable water. This problem is compounded by the fact that these nations often have limited supply of electricity.
This problematic situation can be solved through the use of microbial fuel cells, according to Logan.
While this particular brand of fuel cell technology is still in its infancy, Logan notes that production of these fuel cells is relatively inexpensive. Considering the fact that they provide a two-fold purpose, they are becoming a viable solution to some serious problems in developing countries. Indeed, it seems that hydrogen may be the key to the progress of humanity as a whole.