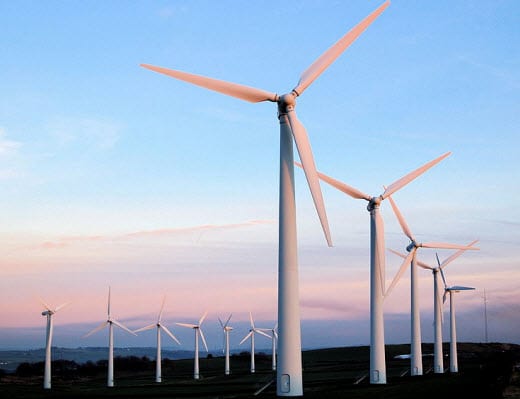 Massive wind farm gains approval from the UK government
February 19, 2012
A major wind energy project has been held in political grid-lock in the UK for several years now, but that is about to change as the Ministry of Defense (MoD) shows support for the new project.
The project had met confrontation from the MoD because it presented problems for the agency's radar defense systems. Last month, the agency announced that these problems had been remedied and has agreed to allow developers to use the land necessary to erect a massive wind farm.
The wind farm will encompass land from North Yorkshire to Northumberland and will be capable of generating more than 4 gigawatts of electricity. This is enough to power many of the homes and businesses in the regions nearest to the farm.
The energy generated by the new project will also be used by the government to power several initiatives that involve alternative energy.
This is major news for the wind energy industry that has been laboring to gain a foothold with countries where the energy can make promising growth. The UK government may choose to sponsor some independent energy developers to build parts of the farm before opening up the land to larger companies that specializing in manufacturing and installing wind turbines. The new wind farm is expected to save the government millions on energy costs when it is completed within the next few years.