Mercedes-Benz aims to launch hydrogen fuel vehicle in 2017
March 18, 2014
Automaker has plans to launch a new hydrogen-powered vehicle in the coming years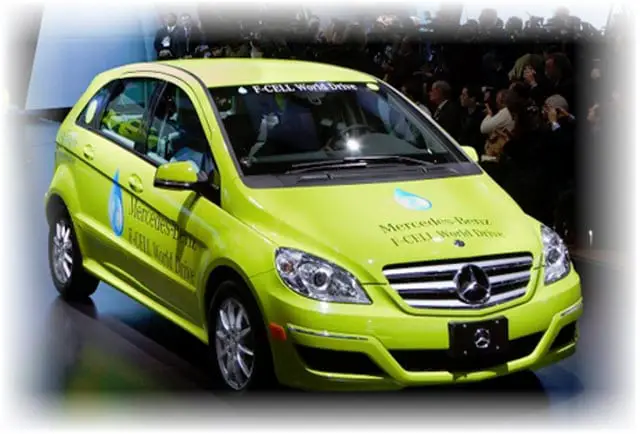 Mercedes-Benz is currently developing a vehicle that it believes will herald a new generation of clean transportation. The vehicle will be powered by hydrogen fuel and speculation suggests that it will be a new SUV. Mercedes-Benz has shown strong support for hydrogen fuel cells in recent years. The automaker helped showcase the capabilities of fuel cells in transportation during a world tour of its F-Cell prototype vehicles. These vehicles were able to travel the world, trekking their way through harsh terrains without encountering any serious problems.
New fuel cell vehicle from Mercedes-Benz may be a hydrogen-powered SUV
Most major automakers have plans to release hydrogen-powered vehicles in 2015. The availability of these vehicles is expected to be limited, however, as automakers take steps to ensure that markets are prepared to support hydrogen-powered transportation. Currently, most of the auto industry's favored markets lack a comprehensive fuel infrastructure that can support a new generation of vehicles. Mercedes-Benz, as well as several other automakers, is working to rectify this issue.
Automaker pushes back plans for vehicle launch due to concerns regarding fuel infrastructure
Mercedes-Benz has tentative plans to launch its new hydrogen-powered vehicle in 2017. The automaker believes that a comprehensive infrastructure will be in place in most markets by that time. The automaker did have plans to launch its hydrogen-powered vehicle based on the F-Cell prototype this year. After viability tests, however, the company opted to push back the release of its next generation vehicles.
Coalition of automakers aims to improve fuel cell technology through research and development
Daimler, the parent company of Mercedes-Benz, has high hopes for hydrogen and its use in transportation. The company has partnered with Ford and Nissan in order to invest in the research and development of fuel cell technology. The coalition aims to improve the performance capabilities of fuel cells while also finding ways to make these energy systems less expensive. As the price of fuel cells drops, the ultimate cost of vehicles using these energy systems is expected to decline as well.