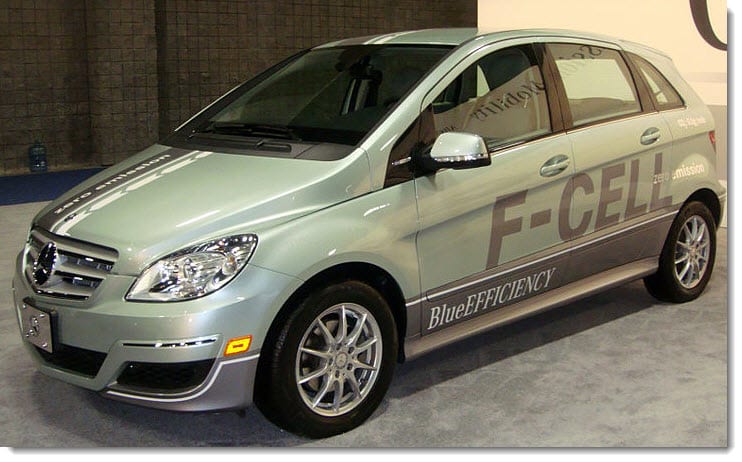 Mercedes-Benz celebrates 125th anniversary with its round-the-world tour in fuel-cell cars
June 10, 2011
Early this year, Mercedes-Benz embarked on a world tour that would change people's perspective on hydrogen fuel.
A trio of hydrogen powered vehicles made a trip around the world in just 125 days. The tour was, in part, a unique way of celebrating the 125th anniversary of the automobile.
It's primary objective, however, was to prove hydrogen's viability as a fuel as well as the mettle of fuel cell vehicles. As the cars reached their place of origin, Mercedes-Benz believes it has ushered in a new way of thinking for alternative fuel.
The three B-Class F-Cell vehicles circumnavigated the globe with little difficulty. The trio passed through some of the world's most unforgiving environments – the Australian Outback – and emerged unscathed. On the last leg of the journey, the cars passed through Russia, making their way through some of the most crowded streets in Moscow – Europe's most populated city. In this final challenge, the cars ability to perform in a densely populated city was put to the test.
For this leg of the tour, several journalists were invited to test the fuel cell powered cars.
Each was able to drive them through the crowded streets of Moscow. The Journalists reported that the vehicles performed well, even in the bedlam that is downtown Moscow, but they pointed out a significant obstacle lying in the way of hydrogen acceptance: Infrastructure.
Infrastructure is the final piece to the puzzle. Until recently, there have been no fueling stations catering to hydrogen powered vehicles. The world tour itself was joined by a massive tanker which housed the fuel for the three B-Class cars. Ironically, this is the same challenge that first faced automobiles when they were first created.
There are already plans underway throughout the world to establish a cohesive hydrogen infrastructure, but it will take time. Meanwhile, Mercedes-Benz is content with their showing of the power and reliability of hydrogen fuel cells.