Mercedes-Benz sees a bright future ahead for electric vehicles
October 22, 2014
German automaker continues to push ahead with plans for clean transportation
German automaker Mercedes-Benz has been pushing further into the clean transportation space in recent years. The company has been overhauling its powertrain lineup in order to produce more vehicles that comply with strict emissions regulations that are being instituted in its favorite markets. The automaker has plans to release new plug-in hybrid vehicles as well as those equipped with hydrogen fuel cells in the coming years. New hybrids are expected to come nearly two years before their hydrogen-powered counterparts.
New hybrid vehicle to be released by Mercedes-Benz in 2015
In 2015, Mercedes-Benz plans to release its new S550 Plug-In Hybrid. This vehicle promises to offer drivers eight-cylinder performance with four-cylinder efficiency. The S550 will have a 114 horsepower electric motor and will be available in two models: SUV and C-Class. This will be among the first next generation vehicles coming from Mercedes-Benz. Thomas Weber, head of research and care development at Mercedes-Benz, believes that a world populated by electric vehicles is possible.
Battery technology may become significantly more advanced and efficient by 2020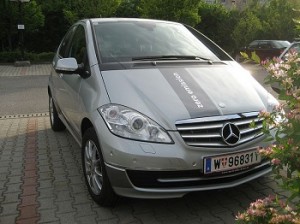 According to Weber, electric vehicles may outnumber their traditional counterparts in the not too distant future. By 2020, battery technology may be efficient and effective enough to be a suitable replacement for internal combustion engines. When it comes to hydrogen fuel cells, however, Weber is slightly less enthusiastic, but believes that fuel cell vehicles do have a place in the future of transportation.
Uncertainty about fuel cells from Daimler may affect plans for fuel cell vehicles
Mercedes-Benz has plans to commercially launch its new fuel cell vehicle at some point in 2017. The vehicle is currently available for lease in some parts of the world. Mercedes-Benz's plans concerning the future of its fuel cell vehicle is still uncertain. Daimler, the parent company of Mercedes-Benz, has recently shown disinterest in fuel cell technology, believing it to be a poor solution to the problems that the transportation world is experiencing currently. Whether or not this will affect the automaker's plans to release fuel cell vehicles in the future is unknown.