South Africa's largest thin-film solar energy project is taking form
October 22, 2014
New solar power projects are taking form through the Renewable Energy Independent Power Producer program
Several projects that have been approved through South Africa's Renewable Energy Independent Power Producer program have begun to take form in the country. The program is meant to facilitate the development of various types of clean energy projects, helping improve the country's energy infrastructure and energy security. One of the projects that is taking form through the project comes from Moncada Energy Group and this project is called Solar Capital De Aar 3.
Project will bring 85 MW of solar capacity to South Africa
The project is the largest thin-film solar initiative of its kind in the country. It boasts of a total capacity of 85 megawatts and will be producing electrical power to Eskom, South Africa's largest energy utility. More than 200,000 thin-film photovoltaic modules will be used for the project, which will generate 150,000 megawatt-hours of energy every year and displace more than 3 billion tons of carbon dioxide from the environment.
Thin-film solar cells are a more cost effective tool for energy developers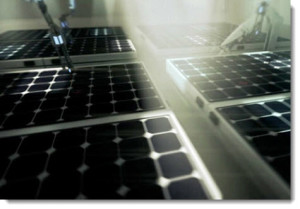 Thin-film solar cells are second generation solar cells that are made of thin layers of glass, metal, or plastic. These type of photovoltaic modules are typically less expensive than their more conventional counterparts, making them more attractive for certain energy applications. Whether or not an energy project comes to fruition depends largely on the amount of money it needs to take form. The less expensive a project is, the more likely it will be to complete its development phase.
New solar energy projects are reaching commercialization in South Africa
Approximately a quarter of the project's costs have been covered by the Moncada Energy Group, with the remainder of the funding coming from the Standard Bank through the Solar Capital De Aar 3 initiative. This project is expected to contribute to the growth of the South African solar energy sector. The country's first utility-scale solar project was commissioned last year, and some 75 megawatts of solar capacity has been commissioned through the Renewable Energy Independent Power Producer program.