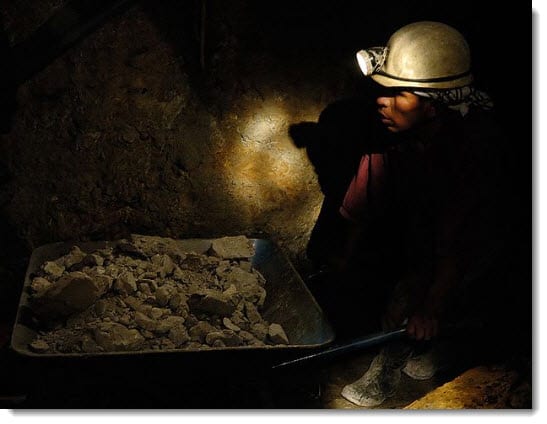 Mining industry facing struggles that could impact the fuel cell industry
June 20, 2012

Mintek details the problems facing the platinum mining industry
The platinum mining industry, the majority of which can be found in South Africa, is currently facing a multitude of problems. The industry is on the verge of being crippled by a number of financial crises that have been spawned by poor production, economic turmoil, and the limited focus of many companies within the industry itself. Mintek, a research and development organization specializing in mineral processing and metallurgy, believes that the platinum industry must shift focus in order to remain viable.
Native catalyst manufacturing industry again cited as key issue in South Africa
This week, Makhapa Makhafola, general manager of research and development for Mintek, announced that the company has begun developing portable hydrogen fuel cell products. This initiative is backed by the South African Department of Science and Technology's Hydrogen South Africa (HySA) program. According to Makhafola, the platinum industry must move away from simply producing platinum materials and must work toward establishing a catalyst manufacturing industry in South Africa.
Catalyst industry could help promote the adoption of hydrogen fuel cells
Hydrogen fuel cells rely on a catalyst in order to produce electricity. The majority of these catalysts are made of platinum. Though fuel cells are often considered to be a powerful source of energy, their adoption has been sluggish due, in part, to the cost of platinum. Slow adoption has translated into slow sales of platinum, which has made it difficult for some mining companies to continue operating in some parts of the country, according to Mintek. By establishing a catalyst manufacturing industry, Mintek believes that platinum companies can begin playing a more prominent role in the fuel cell industry and further promote the adoption of the energy systems.
Mining firms forced to shut down operations due to economic performance
Mintek notes that several mining firms working in the platinum sector have been forced to shut down a number of operations due to economical concerns and so called illegal strikes. If this trend continues, it could begin to take a toll on the fuel cell industry as a whole. Thus, the firm is working to promote the growth and establishment of a native catalyst manufacturing industry in South Africa as a way to meet the country's needs for economic growth and the demand for platinum catalysts.
Related article(s) and resources:
http://www.iol.co.za/business/business-news/lifeline-for-embattled-platinum-mines-1.1320572#.T9-mBbWe57Q