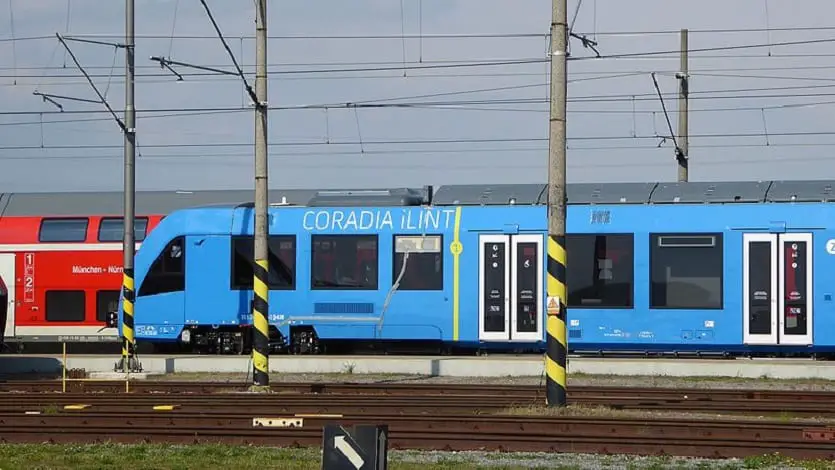 More Alstom fuel cell trains to be deployed in Europe
May 31, 2019
RMV subsidiary orders the largest fleet of fuel cell trains in the world.
Twenty-seven (27) Alstom fuel cell trains have been ordered by fahma, an RMV subsidiary. The hydrogen-powered trains that have been ordered (the largest fleet in the world) are destined for railways throughout Europe. The total order value is around €500 million ($556 million).
The trains will be Alstom's Coradia iLint and are set to be up and running by 2022.
The Alstom fuel cell trains will reportedly replace diesel trainsets on four regional lines in the Taunus region starting in 2022.
The new trains will replace the current diesel-powered trains on the following lines: RB11 (Frankfurt-Höchst – Bad Soden), RB12 (Frankfurt – Königstein), RB15 (Frankfurt – Bad Homburg – Brandoberndorf) and RB16 (Friedrichsdorf – Friedberg).
Beyond supplying the trains to fahma, the French manufacturer will also supply the hydrogen, maintenance and the provision of reserve capacities for the trains over the next 25 years. Alstom is able to offer the supply of hydrogen due to a cooperation with Infraserve GmbH & Co. Höchst KG. Meanwhile, the refueling stationwill be located on the grounds of the Höchst industrial park.
"The purchase of 27 vehicles is a lighthouse project for fuel cell mobility, about which I'm very pleased," says Parliamentary State Secretary of the German Ministry of Transport and Infrastructure, Enak Ferlemann, in a news release from Alstom.
In addition to being eco-friendly, the Alstom fuel cell trains also offer passengers a quiet and comfortable ride.
The Coradia iLint is the first passenger train in the world to be powered by a hydrogen fuel cell. The trains are locally emission-free, emitting only liquid water and steam. They are also quieter than traditional diesel trains and have a longer range than electric trains.
What's more, the trains will have 160 passenger seats as well as have space for bicycles, strollers and wheelchairs. They will also offer complimentary WiFi to passengers during their journey.
Ulrich Krebs, Hochtaunuskreis District Administrator and deputy chairman of the RMV supervisory board, said that the hydrogen trains offer various advantages for rail routes that have yet to be electrified.
"Commuters benefit from more space in the trains and a significantly quieter journey because the engine noise of the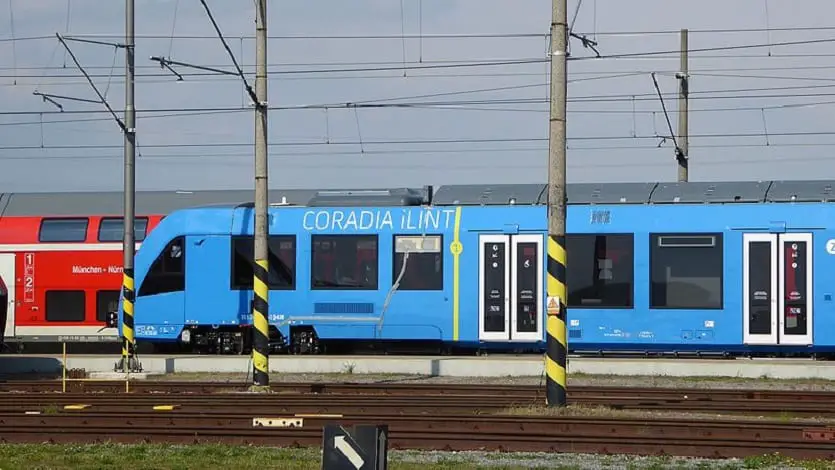 vehicles is quieter due to the electric drive. This is also an advantage for the people living near the lines," Krebs said.
At present, there are two Alstom fuel cell trains in regular passenger service in Germany.