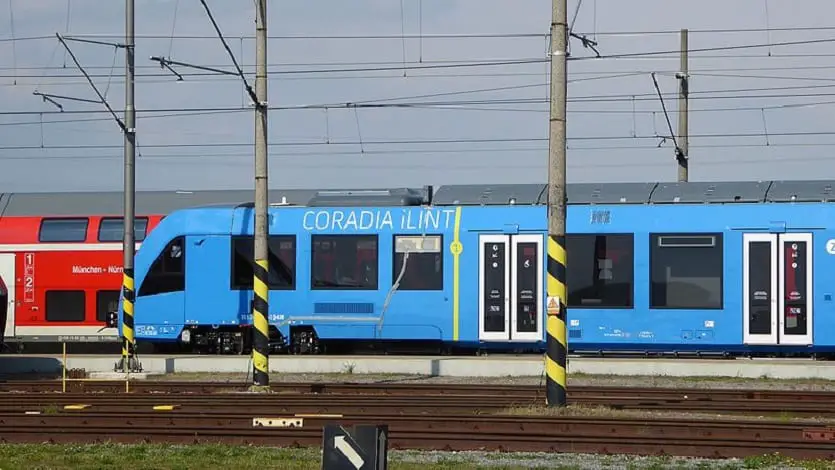 The world's first hydrogen fuel cell trains roll into service in Germany
September 21, 2018
The Coradia iLint is now operational for public transport.
The world's first hydrogen fuel cell trains for public transportation, the Coradia iLint trains, have entered passenger service in Germany. Two trains are now a part of the commercial service in Lower Saxony, according to an official press release from Alstom.
The low-noise zero-emissions trains are powered by hydrogen fuel cells.
The iCoradia iLint was built in Salzgitter, Germany by Alstom, one of Europe's largest railway manufacturers. The hydrogen fuel cell trains are equipped with fuel cells that convert hydrogen and oxygen into electricity. This eliminates pollutant emissions, which are related to propulsion, making the trains emission-free.
The new trains will replace Eisenbahnen und Verkehrsbetriebe Elbe-Weser's (EVBs) existing diesel fleet and will serve travelers in EVBs Elbe-Weser network. The trains reach up to speeds of 140 km (86.9 miles) per hour and will be operated on nearly 100 km of line that runs between Cuxhaven, Bremerhaven, Bremervörde and Buxtehude.
The hydrogen fuel cell trains will be refueled at a mobile filling station.
The trains will receive hydrogen gas via a mobile hydrogen filling station, a 40-foot-high steel container next to the tracks at Bremervörde station. One tank of hydrogen gas can power the train throughout the network for the entire day. This is made possible to a total autonomy of 1000 km.
By 2021, a stationary filling station is scheduled to be installed on EVB premises. This will be needed to serve the additional 14 Coradia iLint trains Alstom will deliver to the transport authorities of Landesnahverkehrsgesellschaft Niedersachsen (LNVG) that year.
"This is a revolution for Alstom and for the future of mobility," Henri Poupart-Lafarge, Chairman and CEO of Alstom, said about the train entering passenger service and being ready for serial production, in the press release.
"The Coradia iLint heralds a new era in emission-free rail transport. It is an innovation that results from French-German teamwork and exemplifies successful cross-border cooperation."
The two Coradia iLint hydrogen fuel cell trains entered commercial service on September 17th, completing their pilot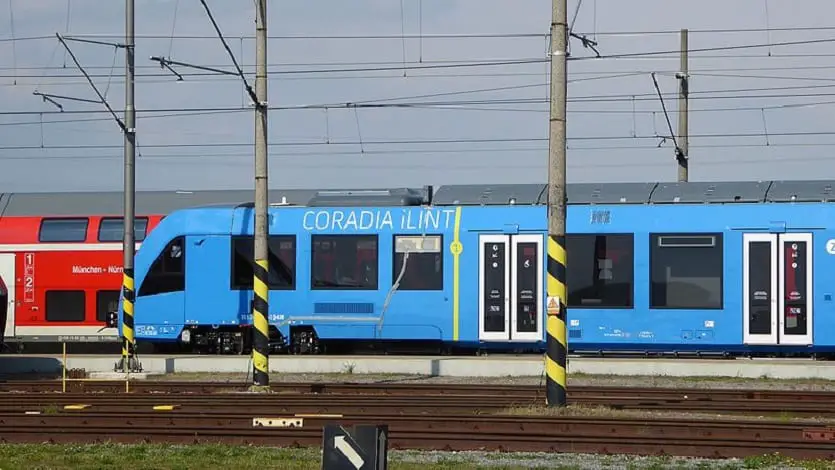 service, which had first received approval for the Elbe-Weser network back on July 11th, reported Hydrogen Fuel News. The trains could prove revolutionary for Europe's railway systems, especially non-electric lines, providing emission-free mobility.