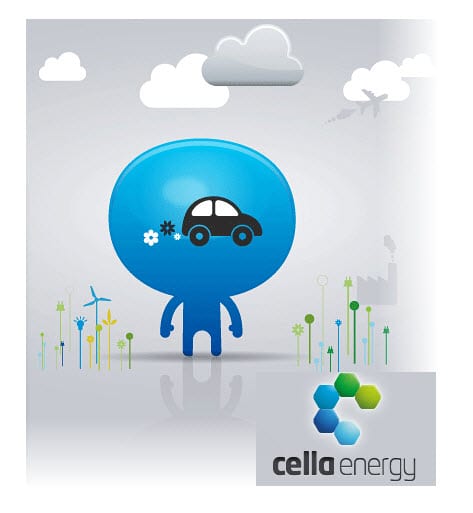 NASA teams with Cella Energy to develop hydrogen fuel technologies
July 12, 2012

Cella Energy to work with Kennedy Space Center to develop new technologies
NASA has announced that the Kennedy Space Center in Florida has teamed with Cella Energy, a leading developer of fuel cell and hydrogen storage technologies. Through the partnership, the two will be working to research and develop hydrogen-powered vehicles. The two organizations have signed a five-year agreement, being called the Space Agreement Act. The two may release a hydrogen-powered vehicle to the commercial market if, during the tenure of the agreement, their fuel cell technologies reach a sufficient level of efficiency and performance.
Hydrogen fuel to be the subject of new partnership
Hydrogen fuel has become an important factor for the auto industry. Many of the world's largest automakers are developing hydrogen-powered vehicles, hoping to comply with new emissions standards from the world's governments as well as move away from the use of fossil-fuels. The technology has been faced with several challenges that it must overcome before being considered viable for commercialization. NASA and Cella Energy are working to solve these problems.
Cella Energy to make use of hydrogen fuel storage technologies
One of the major challenges facing the commercialization of hydrogen fuel is the issue of storage. Because hydrogen is a volatile gas, it must be handled and stored with care to avoid disastrous incidents. Cella Energy has been developing hydrogen fuel storage technologies for several years and has formulated a method of storing hydrogen as a solid. Cella Energy notes that this method does not reduce the performance of the fuel when it is used for energy.
Initiative could lead to the commercialization of hydrogen fuel cells
NASA notes that it is working to expand the Kennedy Space Center's portfolio of cutting edge technologies. The space center will serve as host and consultant to Cella Energy in its research and development of hydrogen fuel storage technologies. Cella Energy is expected to become a part of NASA's Exploration Park, a research center that is currently under construction at the Kennedy Space Center.
Related article(s) and resources:
http://www.rdmag.com/News/2012/07/Industries-Aerospace-Energy-NASA-partners-with-Cella-Energy-on-hydrogen-technology/