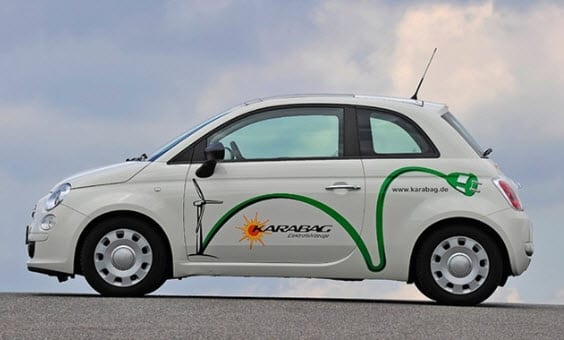 Karabag launches world's first nationwide electric vehicle service network in Germany
March 29, 2012
The auto industry is undergoing a bit of a technological revolution these days.
Automakers are adopting new technologies to power their vehicles, such as hydrogen fuel cells and lithium-ion batteries. While this may be a welcome change for environmentalists, many drivers are not very keen on the shift in technology. Drivers have long been capable of fixing any problem they may have with their cars themselves, if motivated enough to do so. Such do-it-yourself fixes are popular, allowing drivers to sidestep costly trips to mechanics. New technology, however, is not forgiving to those without a degree in engineering.
Electric cars are a prime example of this growing gap between a driver's technical aptitude and potential problems with their vehicles.
German automaker Karabag recognizes this and is now offering a solution. Karabag has launched the world's first nationwide electric vehicle service. The service provides drivers with access to qualified technicians and mechanics that are trained to handle the problems specific to high-voltage batteries found in electric vehicles.
The company has plans for more than 800 locations throughout Germany to offer these services.
Owners of electric vehicles will be able to take their cars to these locations and have them fixed and also have the battery recharged. Karabag also has plans to launch mobile service points that it will call "Flying Doctors." These mobile services will provide exchangeable batteries to drivers so they can get to their destination without having to wait for their battery to be fixed.