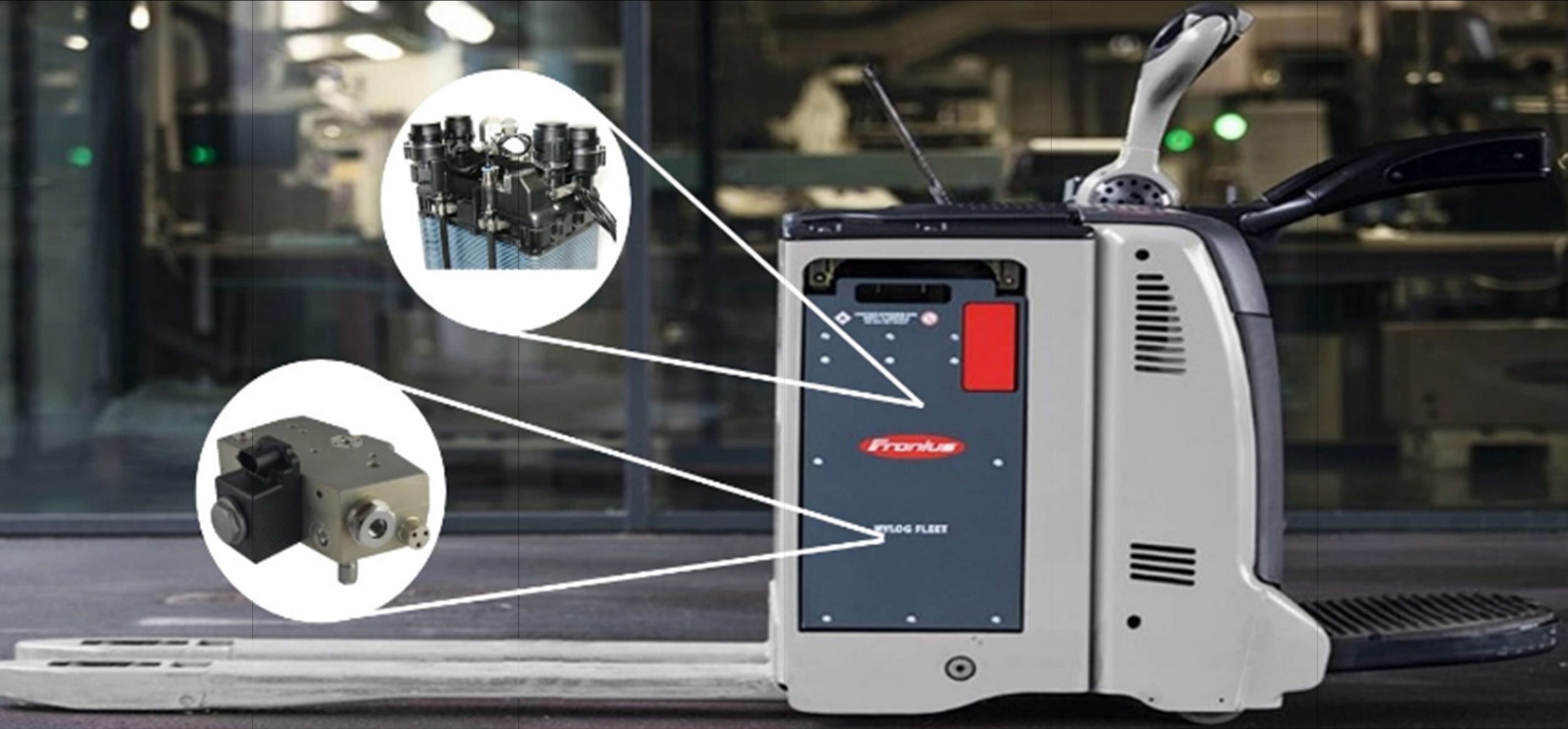 A new European project awarded to OMB Saleri
June 23, 2017
In the beginning of 2017, the European Community has awarded funding for the project INLINE to a consortium of companies with specific know-how including OMB Saleri, with the aim of investigating and optimizing the production of PEMFC systems for the logistics industry.
The use of Fuel Cell technology for material handling applications is gaining ground and achieving resounding success for the undeniable benefits of this application. The benefits of this technology are many, from cost reduction to applications in special environments.
Despite the growing success, fuel cell technology still suffers the disadvantages of an industry that is still not fully industrialized.
At present, production methods to manufacture a complete hydrogen system depend largely on manual work, therefore the application reveals its limits both in terms of large-scale production and economic sustainability.
The aim of the European INLINE project is to reduce the cycle time of a whole Fuel Cell system production from 15 to 2.5 hours, in order to sustain an expected demand of thousands of units per year.
In line with the program's prerogative specifications, OMB is in charge of reducing the production time of the ERA on-tank-valve, a critical component of the system.
"OMB approach is to optimize the time of the assembly process in the clean-room and of end-of-line hydrogen testing process, and increase the quality standards. Production time, nowadays, is one of the major cost drivers, equal to the machining process," underlines Mattia Franzoni, OMB Project Engineer. Reducing and optimizing this process will add a major benefit to the cost of the entire system.
The European Union has made available funding for € 3.2 million to support the project that is scheduled to last 3 years.
The INLINE project has been assigned to the following companies: OMB Saleri, which will provide the H2 ERA valve, the Austrian companies Fronius and Pro Factor, the German company ElringKlinger and the Karlsruhe Institute of Technology (KIT).
The outcome of the project will benefit applications such as hydrogen powered forklifts and all the material handling systems.