New geothermal energy projects sought in Kenya
December 12, 2014
KenGen is seeking bids to design and build two geothermal power plants.
According to Reuters, KenGen (Kenya Electricity Generating Company), the largest power producer in the country, intends to construct two geothermal energy facilities that will have a total combined capacity of 210 megawatts (MW) and the company is seeking bids for the projects it plans to build in the Olkaria field.
By 2017, Kenya wants to grow its renewable energy capacity by 5,000 MW.
The east African nation approximates that it will require 15,000 MW of additional energy capacity by 2030, with most of the power coming from renewables, including geothermal. Renewable power will be more reliable than the current hydropower dams and less expensive than the country's extensively used diesel generators.
With the Rift Valley regions vast geothermal power potential, Kenya wants to expand its energy infrastructure and plans to add 5,000 MW to its current 1,664 MW of generation capacity in just over two years. The aim of this expansion is to lower the cost of doing business and to reduce tariffs.
In addition, developing cheaper geothermal power will mean that the nation will be less dependent on thermal power, which is subject to fluctuating international prices. Furthermore, depending on global fuel costs and the amount of diesel generation utilized, Kenya pays for an extra fuel charge or premium, which is added to regular power rates.
KenGen has said that it first intends to build a 140 MW Olkaria V power plant, but in order to build it they will need to borrow money and have been in talks with development institutions. The 70% state-owned power company also has plans to build a second 70 MW plant in Olkaria I unit 6.
Kenya is the first country in Africa to use geothermal energy.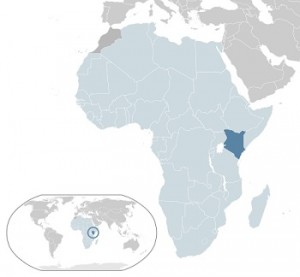 The African nation has the potential to generate 7,000 MW of geothermal power and is aiming to generate a minimum of 5,000 MW of energy from this alternative energy source by 2030.
Albert Mugo, KenGen's managing director, said that in October, geothermal energy generation accounted "for more of our supply, surpassing power that was generated from our hydros." For the first time in Kenya's history, the nation had more power produced from geothermal sources than from standard hydropower generation that is reliant on rainfall.