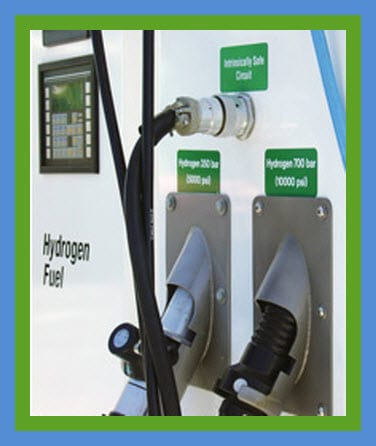 New ground breaking in Michigan for hydrogen fuel station
April 9, 2011
0
By
Alicia Moore
Since hydrogen fuel began gaining momentum, the need for an sufficient infrastructure has been clear.
Many of the challenges inherent in hydrogen fuel cells are being overcome as scientists discover new ways to make them more efficient, safe and inexpensive, but infrastructure is one goal they cannot accomplish on their own. More states around the U.S. are beginning to see the appeal of hydrogen fuel, and some are going so far as to begin construction of hydrogen refueling stations. Michigan is one of these states.
The Grand Blanc Township of Michigan will be breaking ground on construction of a $3.5 million hydrogen fuel station this summer. The station will service buses that will be used at the Kettering University as well as fueling other operations from the state's Mass Transportation Authority. University professors and students will be among those testing the viability of hydrogen power. If the buses can get them where they need to go on time, there are likely to be few complaints.
The station is being called the first-of-its-kind by Transportation Authority chief of staff Ed Benning.
He claims that the fuel cells to be used at the station stand to make it one of the largest producers of hydrogen power in the country. The facility will be built on a sprawling 20 acre site and will make use of three types of alternative fuels: hydrogen, natural gas and propane. Hydrogen will be the primary power source, however.
Professor of engineering at Kettering, Mohamed El-Sayed, says that the facility will be designed to communicate with buses when they are stopped for refueling. A system will be put in place to run diagnostics on the vehicles, detecting any irregularities in the fueling system.
This will be the first hydrogen refueling station in Michigan that will service public vehicles as well as government transportation vehicles.
About The Author
Alicia Moore's dedication to sustainable energy products goes beyond her writing. She actively seeks out new ways to live more sustainably, and encourages others to do the same. Her commitment to eco-friendly living is evident in her daily life, and she is always looking for ways to reduce her impact on the environment. What sets Alicia apart as a writer is her ability to communicate complex topics in a way that is accessible to everyone. Her passion for renewable energy is contagious, and her writing inspires readers to consider the ways in which they can make a positive impact on the planet. Ultimately, Alicia's work is driven by a desire to create a more sustainable and equitable world, and her writing serves as a powerful tool for achieving this goal.