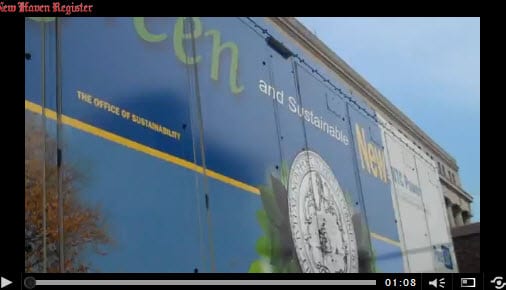 New Haven announces fifth fuel cell system active
August 27, 2012
0
By
Tami Hood
New Haven activates its fifth hydrogen fuel cell
Officials from New Haven, Connecticut, have announced that the city's fifth hydrogen fuel cell has been activated. The city's fuel cells have made it one of the most sustainable cities in the state and have helped cut the cost of energy by $1 million over the past decade. Connecticut is home to one of the strongest fuel cell markets in the U.S. and also serves as host to many of the fuel cell industry's major companies. The state boasts of a number of policies that benefit the fuel cell industry and these have made Connecticut one of the most sustainable states in the east coast.
Fuel cell to power City Hall and the Hall of Records
New Haven's latest hydrogen fuel cell was developed and is being operated by UTC Power, a leading fuel cell manufacturer. The fuel cell is massive, sprawling approximately 400 square feet and weighing 60,000 pounds. The energy system is used to power New Haven's City Hall and the Hall of Records. Officials note that the fuel cell has been operational for about a month, but has only recently been used to power the two government structures after having enough time to get up to speed.
Project funded through government grants
The city pays a monthly cost of $37,000 to UTC Power for the use of the fuel cell. The energy system generates hydrogen through the use of a natural gas and oxygen mixture. The fuel cell's process does not only produce electricity but heat as well. This heat is to be used during the winter for the building's heating systems. The energy system was installed in New Haven for $900,000, which the city paid for with a grant from the Connecticut Clean Energy Finance and Investment Authority.
New Haven continues to be a beacon of sustainability
New Haven has a strong interest in alternative energy. The city may have five hydrogen fuel cell systems installed throughout, but it has also embraced solar energy through the installation of solar panels on a sleuth of city buildings. The city is also promoting energy efficiency as a way to help residents cut down on the cost of electricity.
Related article(s) and resources:
http://www.nhregister.com/articles/2012/08/23/news/new_haven/doc5036d5bb66cbc474409543.txt?viewmode=fullstory