New Hyundai fuel cell vehicle to launch in early 2018
May 20, 2016
Hyundai to release a new fuel cell vehicle that will be more efficient than what it already offers
South Korean automaker Hyundai has plans to launch a next generation fuel cell vehicle in early 2018. This will be the second such vehicle coming from the company, having released its first fuel cell vehicle some time ago. Hyundai Vice Chairman Yang Woong-chul believes that the vehicle will ensure that the company will be able to compete with Japanese companies that are also establishing a strong foothold in clean transportation with their use of hydrogen fuel cells.
New vehicle may be able to travel 500 miles on a single tank of hydrogen fuel
The new Hyundai fuel cell vehicle is expected to be much more efficient than its predecessor. The new vehicle will have the double the fuel efficiency, able to travel an estimated 500 miles on a single tank of hydrogen fuel.  The vehicle will be an SUV, following the design theme that Hyundai has already established with its first fuel cell vehicle. Other automakers have opted to make sedans rather than SUVs, but Hyundai believes that the SUV design will be well received among consumers.
Hyundai may look to support the development of more hydrogen stations in prominent markets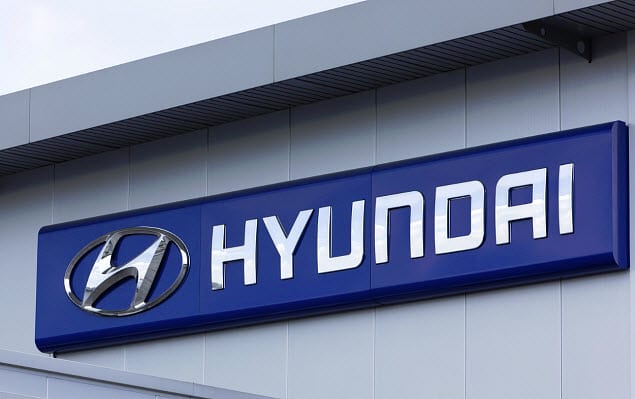 Hyundai has not released any other specific information concerning the new vehicle. More details about the vehicle are likely to be released in the coming months leading up to its initial launch in 2018. By that year, a stronger hydrogen fuel infrastructure will likely be in place, ensuring that the vehicle has the fueling support that it needs to be a success. Currently, very few markets have an established hydrogen infrastructure that is capable of supporting fuel cell vehicles of any kind.
High cost of fuel cells and lacking infrastructure may slow the adoption of clean vehicles
The Hyundai fuel cell vehicle may represent the automaker's future in the clean transportation space. The automaker has shown strong support for fuel cell technology and has been investing in the development of a comprehensive hydrogen infrastructure in many markets. Lacking infrastructure and the high cost of fuel cells, however, make these vehicles somewhat unattractive, which is a problem that automakers have been working to solve over the past several years.