New research says fracking has changed earthquake patterns in B.C.
July 24, 2015
Since 2006, the Canadian province's shale gas industry has caused over 1,000 earthquakes in northeastern B.C.
The latest research and presentations from provincial and federal scientists has revealed that fracking for shale gas in British Columbia (B.C.) has not only caused a dramatic increase in earthquakes in the northeastern region of the Canadian province, but it has changed the region's seismicity, as well.
Scientists are growing more concerned over the potential damage frackquakes could cause.
Initially, scientists thought that fracking would not trigger anything beyond a micro-sized quake. Microquakes are those that have a magnitude that is less than but no greater than 2.0. These quakes cannot be felt at the surface.
However, the fracking-related earthquakes in Northeastern B.C. have ranged in magnitude from 1.0 to 4.3. Seismic events above 3.0 can be felt on the ground, and those that are bigger than 4.0 can cause minor damage. Six of the quakes in B.C. were higher than 4.0 and over 20 of them shook buildings and even moved furniture in places, such as Fort St. John. Furthermore, several of these events resulted in damage to horizontal wells, reported The Tyee.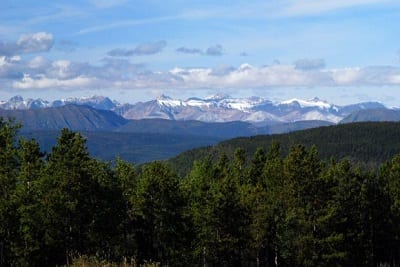 With Alberta experiencing a 4.4 quake from hydrofracturing, scientists are trying to determine what sort of hazard industrial tremors could pose to infrastructure, such as dams, pipelines, and so on.
Quakes from fracking have the potential to cause genuine hazards.
Although, to date, earthquakes that have been caused by the shale gas industry in B.C. have not resulted in damaged public property nor have they injured anyone, this doesn't mean that the potential for hazards does not exist. In fact, industry-made quakes in the United States Midwest have caused damage, and this has lead to the state of Oklahoma creating new insurance liabilities.
Furthermore, according to the United States Geological Survey, "the most probable risks in areas of increased seismicity include life-threatening injuries caused by falling objects and economic loss from damage to structures with low capacity to absorb moderate earthquake shaking." The USGS added that "there is no question that increased hazard accompanies higher levels of earthquake activity."
Senior petroleum geologist for BC Oil and Gas Commission, Dan Walker, identified property damage, public safety, aquifer contamination, and well bore integrity (quakes could cause wells to seep methane) as genuine hazards of industry-made tremors.
Currently, industry and government do not have a complete understanding of how the quakes from fracking are changing the flow of groundwater in northeast B.C. or the migration of gasses like carbon dioxide, radon, and methane into the regions atmosphere. This lack of knowledge is due to limited monitoring of the issue.