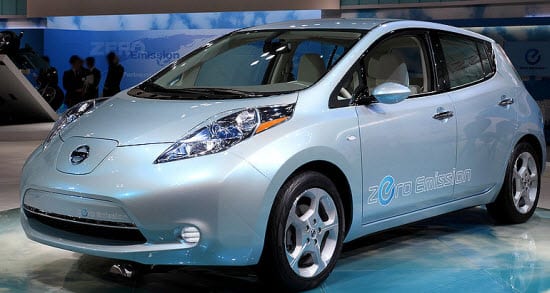 Nissan expands market for the Leaf electric vehicle to include 21 new states
March 8, 2012
Japanese automaker Nissan has announced that its award-winning electric vehicle, the Nissan Leaf, will be available in an additional 21 states in the U.S.
Previously, the Leaf was only available in a select few states, of which California represented the most prominent market. Nissan believes that the success of the vehicle in the states it had been available in will carry over to the new states. Residents of these states have received emails informing them that they can now order the vehicles.
Nissan has been working to expand the appeal of the vehicle for several years.
The company has developed a new wireless charger that would make it easier for consumers to keep the car fueled. This was done in an effort to address the lack of a comprehensive infrastructure capable of supporting electric vehicles. Nissan has also been working with state governments to build new charging stations in major cities throughout the U.S.
According to Nissan, there are more than 22,000 Leafs on the roads throughout the world.
Collectively, the vehicle has been driven approximately 30 million miles without any significant problems. Nissan believes that the Leaf is the first proof that the world has that electric vehicles are a viable alternative to their conventional counterparts. Nissan notes that the main selling point of the Leaf has been and will continue to be the fact that the car requires absolutely no gas to operate, freeing consumers from dealing with rising gas prices.