NJ family's green building successfully melts snow via a geothermal/solar system
February 3, 2016
The Parikh family kept their driveway snow-free via a renewable power system.
While many residents in the New Jersey counties Bergen and Passaic had to shovel huge amounts of snow (over 2 feet of snow in some areas) from their driveways that Winter Storm Jonas left in its wake, the Parikh family wasn't among them. Living in a green building, this family's eco-friendly home is equipped with a heated driveway and walkways, featuring a unique geothermal/solar system, which melted the snow an inch and a half per hour, eventually leaving nothing left to shovel.
The renewable power system also provides the house with heating and cooling.
The snowmelt system uses rainwater that is captured by the house year round. This water is heated using a solar thermal system and is stored inside insulated tanks. To melt the snow, the water is sent through ground-source (geothermal) heat pumps where it is heated to about 100 degrees Fahrenheit and is piped underneath the driveway and walkways.
In addition to having a heated driveway and walkways, the Parikh family also use this system to heat and cool their home, which has no furnace, air conditioner or hot water heater. The home is heated in the winter by taking in air warmed by the sun and carrying it 12 feet underground to be heated before being piped back inside. As for cooling, the same process is used except that the air skips the solar collectors to prevent warming the air.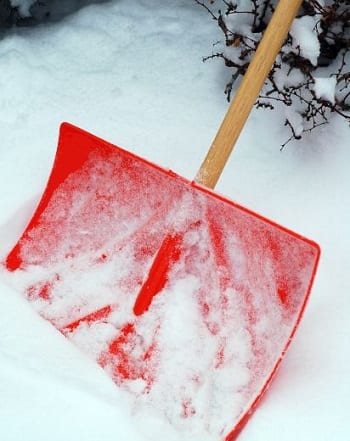 The green building is the family's response to climate change.
According to Asit Parikh, what the family has done in creating their eco-friendly home, known as the "Zenesis House," is used the environment to combat the environment, reported the Greenwich Daily Voice.
"We wanted to draw a line in the sand against climate change and not have a house that used gas or oil," Asit said.
Asit helped his father Raj Parikh (an engineer and chairman of the engineering & architecture firm Metropolitan Building Consulting Group) develop the Zenesis House, converting their family home into a green building from 2012 to 2015.
In addition to the geothermal/solar system that they developed to heat the driveway and walkways and provide heating and cooling to the house, their system also recycles rain water as well as the water from the snow it melts, using this recycled water for laundry, toilet water and irrigation.
While heated driveways are nothing new, the major difference between the traditional heated driveway and the Parikh's is that theirs has no combustion system and uses the earth and the sun. In short, it's fully renewable and doesn't burn fuel.
Asit said that "Nobody is going to question our heating system when it melts away blizzards," adding, "We are creating a green building people want to live in."
The father and son have plans to patent their system.