North Carolina is becoming a haven for renewable energy
June 22, 2015
State's energy economy will continue to grow with the aid of clean power
North Carolina is home to one of the most diverse energy economies in the United States and renewable energy is expected to play a major role in the future evolution of the state's economy. ABB, a leader in energy and automation, has high hopes for renewable energy in North Carolina. The state has been working to find more affordable and environmentally friendly forms of power over the past few years and has begun focusing heavily on several forms of renewable power.
Energy experts have high hopes for renewable power and the state's energy economy
ABB recently hosted an event that attracted several experts from the energy field. During the event, North Carolina was praised for having a large and robust energy economy, which has been augmented by the strong support that the state has shown for solar energy. North Carolina is currently ranked as the fourth largest market for solar power in the United States and it is the only southern state that has a Renewable Energy Portfolio Standard, which sets a mandate for the adoption of renewable energy.
Emissions regulations are pushing the adoption of renewable energy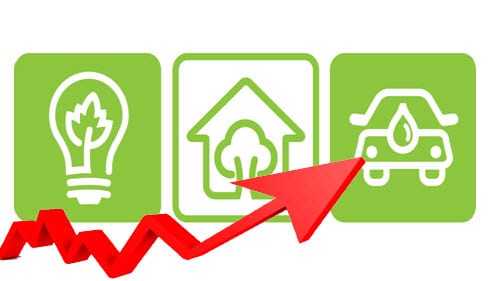 The state is moving to respond to stricter emissions regulations coming from the Environmental Protection Agency. These regulations are forcing companies and energy organizations to reduce the emissions that they produce, which has funneled them into the renewable energy space. The state's expansive energy economy has also made it a popular market for clean energy companies. The state is home to more than 32 companies and 50 facilities that play a major role in the value chain of the wind energy industry.
Clean power will likely drive the growth of North Carolina's energy economy
Renewable energy is expected to become more prominent in the state as North Carolina continues to support sustainability and energy independence. Within the residential sector, renewables are gaining significant momentum, as homeowners are eager to move away from fossil-fuels and break their reliance on traditional utilities and the state's energy grid.