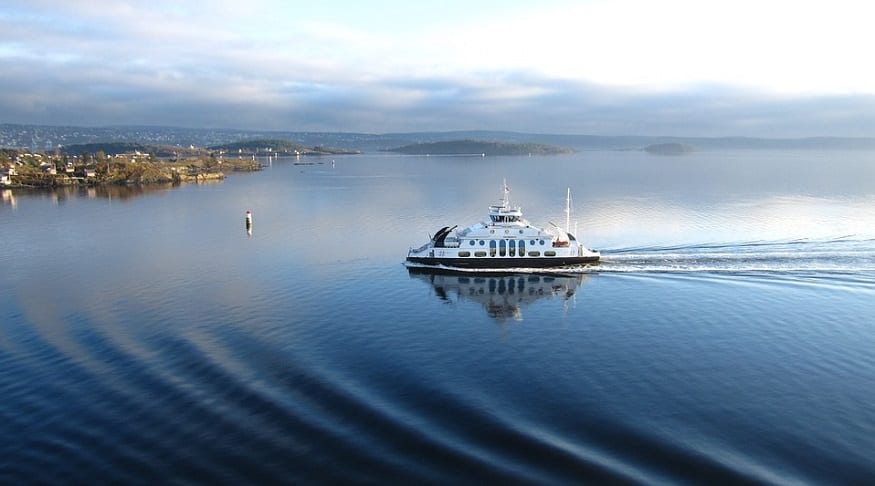 Norway's working on world's first conversion of a hydrogen hybrid ferry
April 9, 2019
Three Norwegian companies to add hydrogen fuel cells to existing ferry as part of new hybrid test.
A hydrogen hybrid ferry could one day be in operation in Norway. ABB, Fiskerstrand shipyard and the SINTEF Ocean laboratory in Trondheim are working together to test fuel cells for the purpose of converting an existing ferry to operate on a combination of batteries and hydrogen fuel cells. If successful, this would become the first conversion of a ferry using hydrogen.
The companies will assess how fuel cells and batteries can best work together for short-distance ferry operations.
This assessment will be carried out by ABB and the SINTEF Ocean laboratory in Trondheim, which will also factor in how Fiskerstrand can integrate these fuel cells and batteries with other engine room systems.
The testing is also expected to provide insight into the introduction of hydrogen fuel cells for future reviews of regulations covering the use of hydrogen on board ships.
According to ABB, the tests will simulate the conditions the ferry is likely to encounter on a high-frequency 10km route. The purpose is to demonstration that the hydrogen hybrid ferry's propulsion systems, including the fuel cells, are strong enough for repetitive, short-burst service duties.
"We expect to get a realistic view of what we need to do to achieve our objectives in delivering a ferry equipped with hydrogen fuel cell propulsion as part of our HYBRIDship project," said Fiskerstrand Project Manager, Kåre Nerem, reports Bunkerspot.
The hydrogen hybrid ferry project is regarded as a major step toward the practical use of hydrogen as a maritime propulsion technology.
Known as the HYBRIDship project, this testing project began in 2017 and has received support by Norway's "Pilot-E" technology accelerator program, which is funded by the Research Council of Norway, Innovation Norway and Enova Norwegian government enterprise. The goal of the project is to develop a zero-emissions passenger ship equipped with fuel cells that can operate on a domestic route by next year (2020).
"The project is a major step towards the practical use of the hydrogen fuel cell as a maritime propulsion technology," said product manager for energy storage and fuel cells at ABB Marine & Ports, Jostein Bogen.
"The true significance of these tests will be in defining the optimum engine room configuration for hydrogen fuel cells to be installed and work day-in, day-out with other systems on board."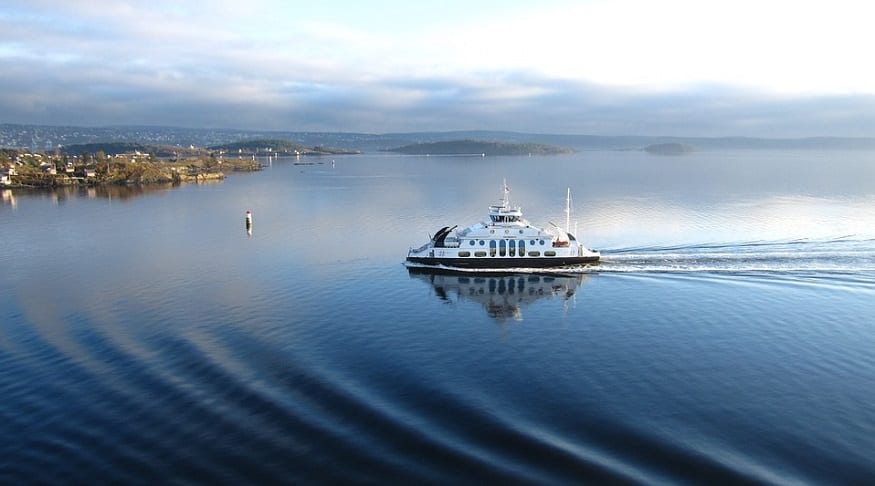 According to ABB, hydrogen hybrid ferries are a promising option for significantly lowering marine vessel greenhouse gas emissions.