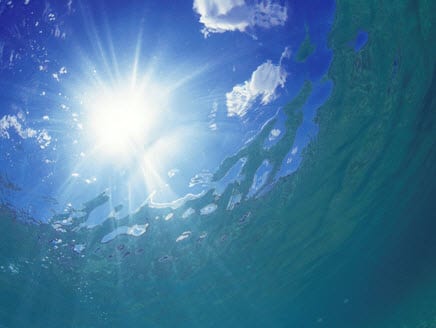 NRL scientists develop underwater solar energy system
June 12, 2012

U.S. continues to show support for solar energy
Solar energy has become a prominent focus for the U.S. energy sector. Earlier this year, the Obama administration introduced a new, all-of-the-above energy plan which sought to support alternative energy in its various incarnations. Thus far, the plan has proven to be more supportive of some forms of renewable energy over others, as is the case with solar energy. Research and development of solar energy technology is rapidly approaching an all-time high, which is becoming more evident in new solar energy projects that are emerging throughout the country.
Underwater solar energy system could be used to power marine research
The latest of these solar energy projects comes from the U.S. Naval Research Laboratory (NRL). NRL scientists have been working on developing underwater photovoltaic technologies that could make solar cells capable of harvest sunlight and generating electricity whilst emerged in the ocean. Thus far, researchers have developed a prototype solar cell that can harvest sunlight submerged in 9 meters of water. Such an energy system could be used to power a number of marine research projects.
Autonomous platforms expected to benefit from new system
Underwater autonomous systems have long been plagued with inefficiency due to the lack of effective, long-lasting power sources available to them. An underwater solar energy system could alleviate this problem and improve the performance of these platforms, enabling them to conduct more comprehensive research and operations. Researchers believe that an underwater solar cell could have a myriad of uses and plan to experiment with the technology in the coming months.
Solar energy a popular focus for the U.S. at large
Solar energy has emerged as one of the most attractive forms of alternative energy in the U.S. It has been seen growth in adoption in the residential sector as well as with large companies looking to reduce their impact on the environment and cut their energy costs. Solar energy technology has also proven to be a popular subject of research and development, which has produced innovative uses for the alternative energy, as shown by NRL research.