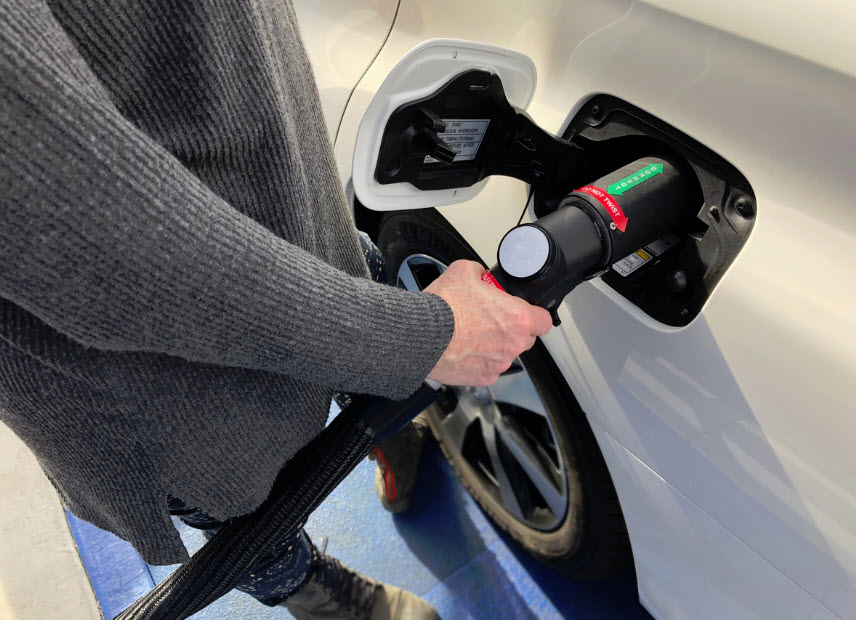 Oahu…The Next Iceland?
March 29, 2011
Testing the viability of hydrogen powered cars has been something of a challenge
There are relatively few places in the U.S. that are suited for the testing of vehicles is often held back by the lack of sufficient access to hydrogen. Refueling stations in the nation are sparse. Car manufacturers can opt to procure the hydrogen needed to extensive testing themselves, but this will provide little analytic data regarding the commercial viability of the fuel.
Many experts in the field have long held the belief that in order for hydrogen fuel to gain a meaningful foothold in society, the technology must be executed in a geographically small location and one that can benefit most from transitioning from fossil-fuels. Previously, this has been Iceland. The country was well suited to foster the growth of hydrogen fuel cells but given its recent economic collapse, many companies have abandoned their endeavors there.
Now, the Hawaiian Island of Oahu is garnering much of the attention that Iceland once held. Oahu's population is three times more than that of Iceland, reaching just over the 1 million mark. The island relies heavily on traditional gasoline to power nearly all aspects of its existence.
General Motors announced their plans to partner with several energy providers and the Hawaiian gas company in an effort to develop a hydrogen infrastructure.
The partnership aims to establish fully functional hydrogen stations throughout the state, and especially on Oahu, by 2015. The hydrogen fuel station on Oahu alone will be able to power more than 10,000 vehicles everyday without running out of fuel.
More car manufacturers are turning their interest to Hawaii as well. Toyota and Honda have recently increased their investments in hydrogen fuel cells and are looking for ways to incorporate the technology. Oahu is, without a doubt, becoming very popular for their purposes.