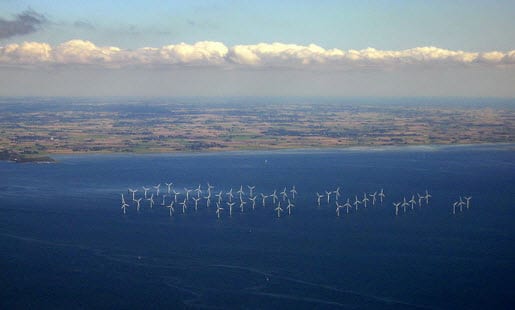 Offshore wind energy gains momentum in US
December 6, 2012

Government begins to show more focus on offshore wind energy
The U.S. continues to show support for alternative energy, despite some criticism that claims the Obama Administration is taking no action. Some of the perceived inaction may be due to the country's "all of the above" energy plan, which has the government pursuing every viable source of energy that is currently available. This broad approach means that each sector of energy can receive only a limited level of attention. Some of this attention is now being directed at offshore wind energy.
Department of the Interior aims to open 278,000 acres to offshore wind projects
The U.S. Department of the Interior has announced that it is accepting bids for offshore wind energy farms that will take place near the Atlantic Coast. The agency has proposed that some 278,000 acres of land in Rhode Island, Massachusetts, and Virginia be opened up for offshore wind energy projects. These projects could produce a significant amount of sustainable energy that could help power the East Coast. The strong winds that can be found off the Atlantic Coast would ensure that these systems generate an almost non-stop stream of power.
Atlantic Coast represents area of low conflict
The agency suggests that the Atlantic Coast represents an area of low conflict in terms of alternative energy. New energy projects often get sidelined due to political debates, buy politicians have shown little to no concern for offshore wind in the suggested region. Moreover, there is relatively little business activity in the region proposed by the Department of the Interior, mitigating the potential for conflict with existing businesses that rely on the sea for profit.
Offshore wind energy continues to generate hype
Offshore wind energy has been gaining more attention from the U.S. government recently. Because of the powerful winds that can be found at sea, offshore wind farms have the potential to produce massive amounts of electrical power. Like other forms of alternative energy,. however, offshore wind is often left to the whims of politics. The bidding initiative from the Department of the Interior, if approved, will be the first of its kind that is focused on the Atlantic Coastal area.