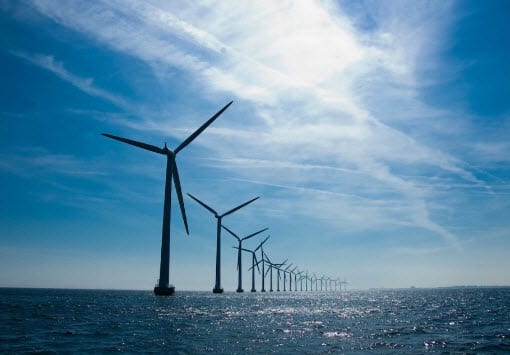 Offshore wind energy hits milestone in Germany
May 14, 2013

2012 proves powerful years for German wind energy
Offshore wind energy has reached a major milestone in Germany. The country's Alpha Ventus pilot project, which is a joint venture from many of the country's utilities, is among the most ambitious offshore wind energy projects in the world. The project was launched in 2010 and took 12 months to become fully operational. Though the project had been fully operational throughout 2011, it was in 2012 that it achieved a major accomplishment for the German energy sector.
Alpha Ventus feeds 267GW into German energy grid
In 2012, Alpha Ventus produced 267.8 gigawatt-hours of electrical power and pumped this electricity into the German energy grid. This is approximately 15% higher than the project's initial capacity and this trend appears to be carrying well into 2013. Throughout 2012, the offshore wind energy project produced enough energy to power approximately 70,000 average homes throughout Germany.
2012 boosts wind energy production
Wind energy production in Germany proved stable throughout 2012. The country has become a major supporter of wind power, especially that located offshore. Typically, the winter months provide the strongest wind currents. Last year, however, winds remained strong throughout the four seasons, allowing for higher levels of energy production than had been seen in previous years. The Deutsche Offshore-Testfield and Infrastructure, which operates the electricity associated with offshore wind energy systems, claims that 2012 has proven that wind energy is more than capable of competing with other, more conventional forms of energy and is on par with other types of renewable energy.
Germany continues to show strong support for clean energy
Offshore wind energy has made major progress in Germany, more so than other countries. Germany's interest in renewable energy is not just focused on wind power, of course. The country has become a strong supporter of solar energy and, more recently, hydrogen fuel. In the case of hydrogen, many of the automakers based in Germany have taken a strong interest in fuel cells and how they can be used to power future vehicles.