Offshore wind energy may hold some promise in New York
March 23, 2015
State could benefit from offshore wind energy, according to new report
The University of Delaware's Special Initiative on Offshore Wind has released a new report concerning the New York's interests in offshore wind energy. The report outlines key steps that should be taken in order to reduce the cost of wind power and make it a more effective way for the state to produce the energy it needs. Taking these steps could make offshore wind energy viable within the next decade and could supply a significant portion of the state's energy needs.
Costs associated with offshore wind projects could be reduced by 50% over the next 10 years
According to the report, the costs associated with offshore wind energy projects could be reduced by as much as 50% over the next decade. Ongoing technological improvements are expected to contribute to the reduction of these costs. As turbine technology improves, wind energy is being produced more efficiently and the turbines themselves are being manufactured more affordably. State initiatives, from New York and its neighbors, could also mitigate the cost of wind power.
Offshore wind power may benefit from a wider perspective of support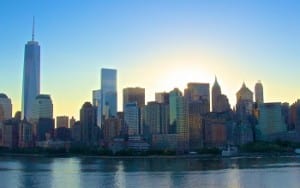 The greatest effect on the cost of offshore wind energy would come from a focus on the development scale of this sector as a whole, rather than offering support on a project-by-project basis. Currently, states tend to support renewable energy projects as individual endeavors, rather than offering support to the entirety of the sector. Having a wider focus would help the offshore wind energy sector take form faster and could lead to many promising economic opportunities.
Country lacks any significant offshore wind energy infrastructure
The U.S. currently lacks any noteworthy offshore wind energy infrastructure. While some projects are being developed, none of these projects have been completed. Federal support for such projects has also been lacking, since the expiration of the Production Tax Credit, which had supported wind energy projects of various types. New policies may be needed in order for offshore projects to take form in the country, but these projects remain an expensive investment for those involved in them.