New solar energy projects come to South Africa
March 23, 2015
Enel Green Power will be building new solar energy systems in South Africa
Enel Green Power, a renewable energy company, has begun the construction of three new solar energy projects in South Africa. The country is becoming more interested in clean energy for economic and environmental purposes, and the three new projects will help South Africa make progress towards its sustainability goals. The three projects will produce a combined capacity of 231 megawatts and will represent a significant portion of South Africa's renewable energy infrastructure.
Country aims to bring 313.5 megawatts of solar power online in the coming years
The new projects are part of a larger initiative from Enel Green Power that will involve the development of 313.5 megawatts of new solar capacity. The initiative was sparked by South Africa's Renewable Energy Independent Power Producer Procurement Program, which aims to support renewable energy developers and their projects. The three projects from Enel Green Power will be located in the Western Cape Province, the Northern Cape Province, and the Limpopo Province.
Energy projects will bolster local economies and help South Africa become more environmentally friendly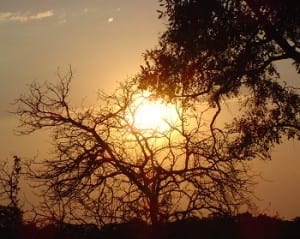 The first project, called Paleisheuwel, will generate approximately 82 megawatts of electrical power. The other two projects will produce 82.5 and 66 megawatts, respectively. These projects are expected to bolster activity in the local economy, providing jobs for those that need them and reducing the country's need for foreign sources of energy. Enel Green Power has also been awarded a contract to build an 82.5 megawatt solar energy project, but construction on this project has not yet begun.
South Africa continues to pursue various types of clean energy
South Africa is home to a great deal of solar energy potential. The country's exposure to solar radiation means that it could see significant economic benefits by focusing its efforts to support this form of renewable energy. The country is currently developing several clean energy projects in order to reduce its energy expenses and achieve its sustainability goals in the relatively near future. Among the forms of clean energy that South Africa is supporting, fuel cells have gained a significant degree of support.