PCS Giant King Grass biofuel could replace coal
August 19, 2015
PCS Biofules Inc. has converted Giant King Grass into environmentally friendly coal replacement.
By using its patented Polymer Carbon Solid (PCS) thermal catalytic process, PCS Biofules Inc., the Vancouver, Canada-based company, has successfully transformed Giant King Grass into a high-energy, carbon neutral, "drop-in" replacement for coal. This breakthrough was announced by California-based clean energy company, VIASPACE Inc., reported PennEnergy.
The hybrid grass is considered to be the new biomass for green energy.
Giant King Grass is a type of fast growing, high yield, and very tall hybrid grass. It can grow in many different soil conditions and it is not invasive, so it doesn't compete with food crops. The grass can be harvested several times a year. According to the VIASPACE website, once the grass is established, and it reaches 3 to 5 feet in height, it can be harvested for biogas production every 45 to 60 days.
While this means that this grass is a very eco-friendly green energy source, the PCS Giant King Grass biofuel that has been developed makes this renewable source of power even more beneficial, because it has the same energy density as metallurgical coal. It burns cleanly and does not produce any of the emissions found in coal, such as sulfur and mercury. Furthermore, this biofuel is hydrophobic and, like coal, it can be stored outdoors and crushed in the same kind of machine.
PCS Giant King Grass biofuel production involves a hydrothermal process.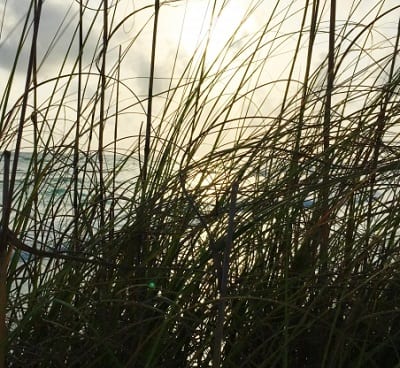 This hydrothermal process involves the use of hot water under pressure as the solvent, as well as a patented catalyst.
"The preliminary results indicate that Giant King Grass is an excellent feedstock for the production of PCS Biofuel. The energy density of the biomass is increased significantly to the range typical of a good thermal coal (~24MJ/Kg). The ash content is similar to that of a good coal," stated a report from PCS Biofuels.
Dr. Kevin Schewe, VIASPACE chairman, said that PCS Giant King Grass biofuel is a coal-like, green energy commodity that is very stable. He added that it can be exported and used wherever there is a market for decreased carbon dioxide emissions.
ecoPolymer Partners (an industrial partnership that includes PCS Biofuels, ecoTECH Energy Group Inc., and Terra Commodity Traders Inc.) develops and commercializes PCS biofuel products.