United Airlines announces investment in biofuels
July 6, 2015
Waste from farms and animal fats will be used to power planes sometime this summer.
Last week, United Airlines announced that it is making a $30 million investment in California-based alternative fuels company, Flucrum BioEnegy, which converts municipal waste into biofuels. The airline intends to use the alternative jet fuel it receives (a mixture of farm waste, oils derived from animal fats, and traditional jet fuel) to power its regular passenger flights, making it the first domestic airline to do so, reported The New York Times.
This marks the largest investment a domestic airline has made in alternative fuels.
While biofuel has long been thought of as essential for helping to lower greenhouse gas emission, it has had a difficult time gaining traction in the aviation industry, even though many believe that biofuels show a lot of promise. Now, however, with the latest United Airlines investment in this alternative fuel, this may open new doors of opportunity.
That being said, although United intends to purchase a decent amount of biofuel from Fulcrum, the airline still consumes a substantial amount of traditional aviation fuel. Last year, alone, the airlines fleet used 3.9 billion gallons of jet fuel, costing the company approximately $11.6 billion. This high cost, along with the pressure to reduce carbon emissions are both strong motivators for airline companies to explore alternative fuel options.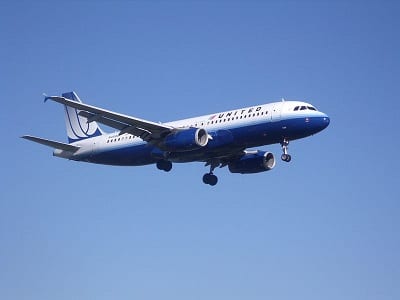 United Airlines' managing director for environmental affairs and sustainability, Angel Foster-Rice, said that "There is definitely a huge interest from airlines in this market."
Fulcrum's biofules can lower airline carbon emissions by 80%.
Fulcrum Bioenergy has created and certified a technology that transforms household trash and other waste into sustainable jet fuel, by blending traditional aviation fuel with alternative fuel sources that come from waste. According to Fulcrum, it says that its alternative fuel technology can reduce an airline's CO2 emissions by 80%.
Currently, the company is constructing a biofuel refinery in Nevada, which is scheduled to open in 2017, and also intends to build five more plants around the U.S.
United's agreement with Fulcrum is one of many that airline companies have made in recent years. The first domestic United Airlines flight powered by biofuels will occur sometime this summer, and will depart for San Francisco from Los Angeles International Airport.