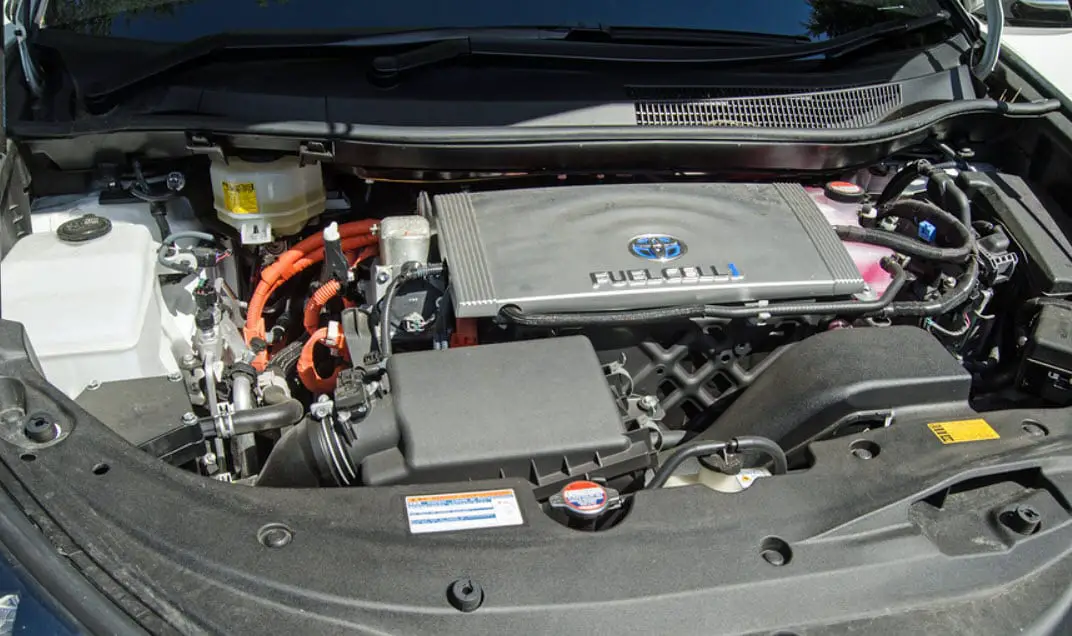 Plug-Ins Are Out While Hydrogen Is In
November 30, 2013
The battle has begun.
On the one side, we have the proponents of the electric car–supported by legions of happy hybrid owners, shouting the praise of their family Fusions and Prius commuters. On the other, we have the supporters of Hydrogen-powered cars–a newcomer to the mainstream automotive world that has received financial encouragement from numerous state governments and the administration of former President, George W. Bush. Only time will tell which side, if any, will be victorious–but the hydrogen fuel camp is about to take a giant leap forward.
From Concept to Concrete
It wasn't all that long ago that the notion of a hydrogen-powered car was simply a pipedream–up there with Star Trek's teleportation device and The Jetson's flying space-mobile. These former conceptual vehicles, however, have become a reality and are about to become available to the masses.
• Toyota: Toyota has officially declared that its hydrogen vehicle will be released in 2015. Currently referred to as the FCV-R concept, the production model will be able to travel 311 miles on a single fill-up and yield roughly 136 HP. Bill Fay, the General Manager of Toyota's American sales department says that it "has the same potential as the first Prius."
• Honda: While Honda has been leasing its FCX Clarity since 2008 in small numbers, primarily in Southern California, its FCEV Concept car will hit the US and Japanese markets in 2015. This model will offer consumers the ability to be green and sporty at the same time. Honda has also decreased the size of their fuel cell stacks, while adding to their power.
• Hyundai: Hyundai will start selling its hydrogen-fuelled version of the Tucson in 2014, making it the first of its kind to enter the mass market. The Tucson has responded to problems posed by storage and safety concerns by creating a tank that is mounted on the rear. After extensive testing, they report that these issues have all been overcome.
• Audi: Audi is currently working on an A7 hydrogen-fuelled car, although very few details are known.
• Suzuki: They have devised a "ready-to-scale production plant" and some concept vehicles, but there is no word yet on a model coming to market.
• Mercedes: The E-Class Superlight will be hitting the marketplace in late 2015. With rear suicide doors and several features borrowed from the styling of the F800 and F125 Concept cars.
Overcoming Obstacles
Naysayers have been quick to point out the problems associated with hydrogen-fuelled cars, but many of these obstacles appear to quite surmountable.
• Fuelling woes: Thanks to the call for low or no-emission vehicles, several states are pumping huge financial investments into the development of hydrogen-refueling stations. It is estimated that by the time Honda and Toyota enter the mass market, there will be 28 filling stations in California alone.
• Mileage between fill-ups: These automobiles will boast a range of about 300 miles per fill-up. This is almost four times that of an electric car. And, instead of having to wait hours to recharge, these cars can be refuelled in three or four minutes.
• Hindenburg fears: Many people are fearful of the volatility of hydrogen gas. Car manufacturers, however, claim to have taken great care to ensure that these vehicles are perfectly safe. Toyota fired rifles at their high-pressure tanks, stating that small bullets bounced off, while a fifty caliber bullet made a hole in the tank and allowed gas to leak out–but that was all. There was no fireball. Hyundai set fire to a hydrogen-powered car without triggering an explosion. The electric Tesla, however, has burned in severe accidents, and traditional gasoline-powered cars have been known to blow up.
In the war between the electric car and its hydrogen-fuelled counterparts, it would seem that the latter is starting to gain ground. It will be interesting to see who comes out on top. Which side are you cheering for?
Kimberley Laws is a freelance writer and avid blogger who has written content for a number of companies including AISInsurance.com.