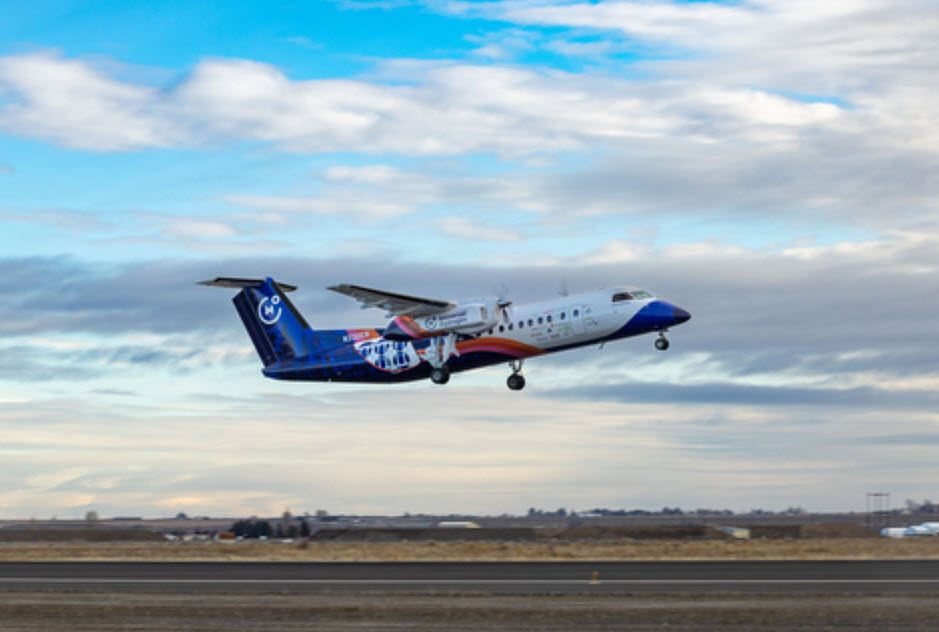 Plug Power and Universal Hydrogen Flight Test of Hydrogen Airplane
March 3, 2023
Groundbreaking Flight Test Puts Hydrogen Airplane One Step Closer to Reality
Hydrogen-powered aviation is one step closer to becoming a reality thanks to Plug Power Inc. and Universal Hydrogen's 15 minute flight test at Grant County International Airport in Washington state, reaching an altitude of 3,500 feet. The 40-passenger airplane was powered by Plug's ProGen fuel cells, marking a historic milestone for both companies that partnered to make hydrogen-powered aviation a reality.
The flight marked an important milestone for both companies, with the goal of making hydrogen-powered aviation a reality.
Plug's ProGen fuel cell technology allows fleets to have greater range, weigh less and cost less than batteries while being free of carbon emissions. This new technology could prove pivotal in revolutionizing the aviation industry, reducing weight, saving companies money with longer range times with this hydrogen airplane technology as well as eliminating toxic carbon emissions from air travel entirely.
"Plug is proud to be a part of Universal Hydrogen's significant day in aviation history," Plug CEO Andy Marsh said. "We've long said hydrogen can power applications, such as planes, while reducing toxic carbon emissions. Today, we proved it, and we're one step closer to a more sustainable future."
The partnership between Plug Power and Universal Hydrogen is part of many strategic investments Plug has made in recent years to grow the green hydrogen economy and expand into aviation. Under an FAA Special Airworthiness Certificate, their two-year flight test campaign is expected to culminate in 2025 with the entry into passenger service of ATR 72 regional aircraft converted to run on hydrogen power – further cementing the fact that our future will be fueled by green energy.
This new technology provides revolutionary opportunities for a future
The possibilities provided by this new technology are revolutionary – advances in green energy are setting us up for an exciting future free of harmful emissions, something we can all get behind. What does tomorrow hold?
We Want To Hear What You Think – Your Vote Counts…