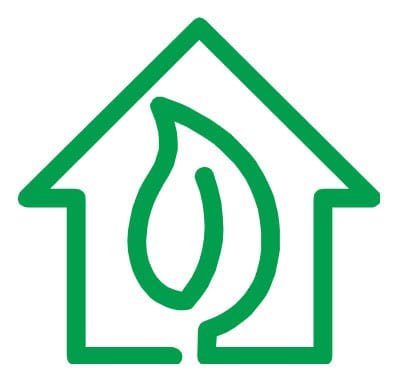 Report details the growth of the green homes market in the U.S.
June 4, 2012
Green homes gaining traction in the construction industry
The construction industry is undergoing something of a revolution as environmentalism and alternative energy becomes more popular. The demand for so called "green" homes – those that are built to be energy efficient – is on the rise and firms throughout the U.S. are beginning to respond to the trend. McGraw Hill Construction, a leading publisher of emerging trends in the construction industry, has released a new report that details the growth of the green homes business.
Market poised to experience steep growth in the coming years
According to the report, green homes have been growing in popularity since 2005. This growth remained solid through 2011, the year in which the market expanded quickly. The report notes that in 2011, green homes accounted for 17% — or $17 billion – of the overall construction market in the U.S. This increase in green home construction could be due to more efficient building practices and the availability of more affordable materials. Increased environmental and economic consciousness may also be a factor in the growth of the industry. Whatever the case may be, the growth trend is expected to continue.
Green homes to account for up to 38% market share by 2016
The report predicts that the green homes market will experience a five-fold increase through 2016. By this time, the market share for these homes is expected to be between 29% and 38%, bringing the market's value to $114 billion. Though the report does not extend beyond 2016, McGraw Hill Construction expects that the trend will continue as long as consumers consider green homes to be valuable.

Report notes that constructions companies believe green homes are easier to market
The company notes that green building projects are inspired by consumers who believe green homes are more valuable than conventional models. Homes that are considered to have higher environmental value are also associated with increased monetary value by consumers. The report indicates that 46% of construction companies in the U.S. with over $1 million in yearly revenue claim that green homes are easier to market than conventional homes.