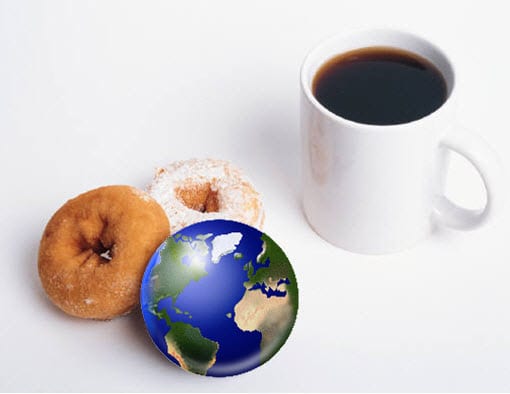 Report highlights the cost of environmental policies and regulations
May 3, 2012

Bloomberg reports on recently dismantled CO2 regulations
Bloomberg New Energy Finance, a research firm part of the Bloomberg Finance network, has released a new report concerning the economic effects of environmentally friendly regulations coming from the European Union. The report focuses on a regulation that would have raised the EU's CO2 reduction target to 30% by 2020, up from the current 20%. The regulation was dismantled last month by Poland, a move that was spurred by concerns of the regulation's economic impact. Europe continues to struggle with a complicated financial crisis that has made the adoption of the EU's CO2 regulations sluggish.
Cost of regulations comparable to a cup of coffee
The Bloomberg report shows that the average cost of enacting these regulations would be "no more than the equivalent of a few cups of coffee." The report also suggests that these regulations could actually produce economic growth in some countries. According to Bloomberg analysis, the regulations and their associated policies would cost approximately $4 billion each year from 2011 to 2020. This accounts for roughly 0.04% of the EU's gross domestic product, or between $6 and $8 for every inhabitant of the EU.
Regulations could bring economic growth to some countries
The report shows that many of the smaller countries making up the EU would benefit from the regulations. Some of these countries, including Belgium, Romania, and Poland, likely find themselves in possession of surplus carbon allowances that can be sold off to other, larger and more industrial-focused countries. These smaller countries would likely pool large amounts of carbon allowances because of their access to CO2 abatement initiatives that are designed to be financially enticing to them. Bloomberg suggests that these countries could see as much as 0.5% of GDP growth by adopting the EU's regulations.
Politics continues to direct the course of climate change
Climate change continues to be a matter of politics rather than one of economics. Bloomberg notes that economic fears and tensions are beginning to push alternative energy and environmental policies into the limelight. The progress of environmental policies is unlikely to meet progress without strong economic focus.
Bloomberg's report on the EU's CO2 regulations can be found here.